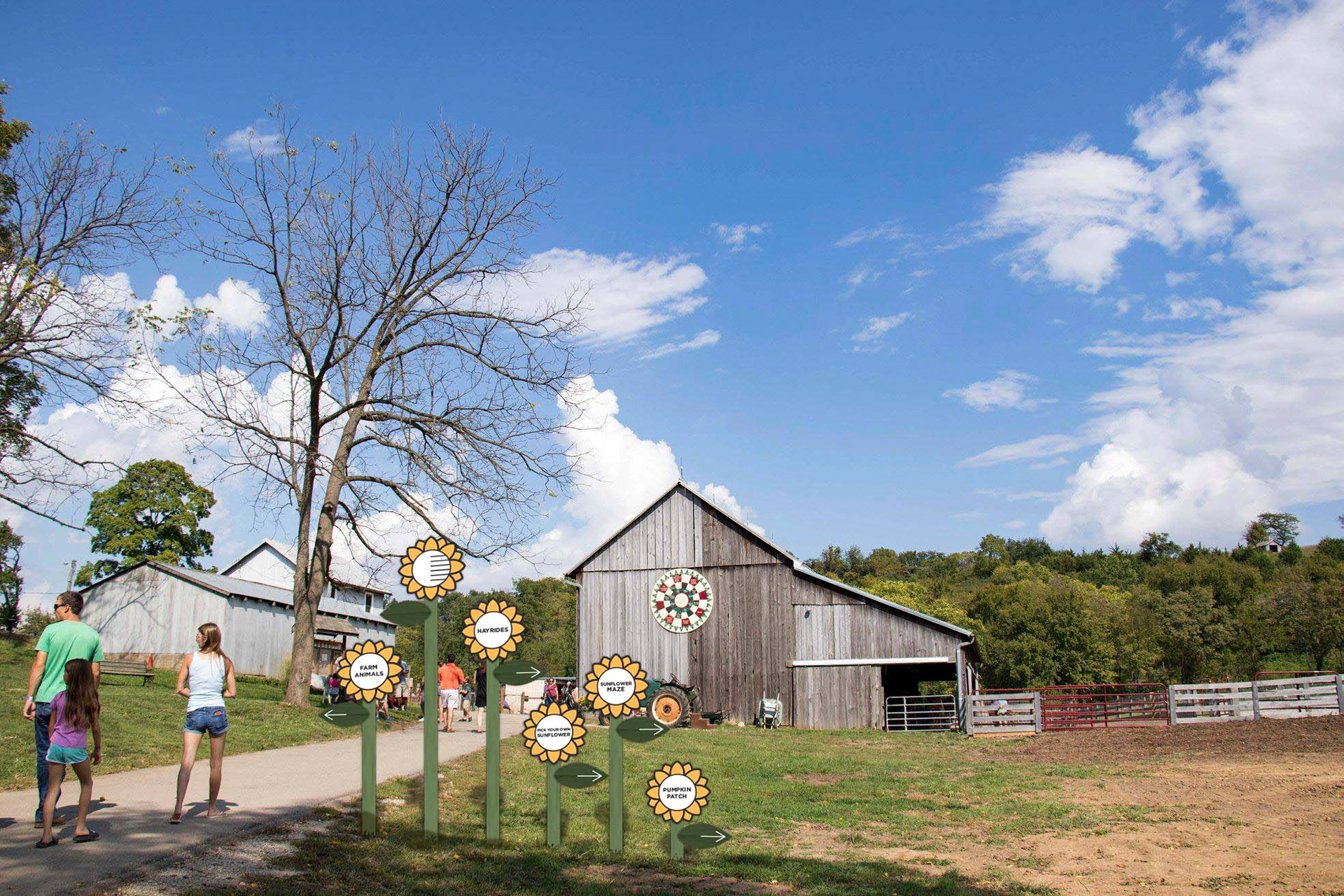 Gorman Heritage Farm Sunflower Festival
A way-finding solution designed to create ease in navigation, a strong brand presence, and an engaging experience to a local farm's annual festival.
Gorman Heritage Farm is a small farm located in Evendale, Ohio, and in the fall they have their annual Sunflower Festival. This festival is the biggest event held by the farm, and draws in many people from all around. To show the audience the community and family values this urban farm believes in, I created a concept that could help to enhance a streamlined yet unique experience for its festival's visitors.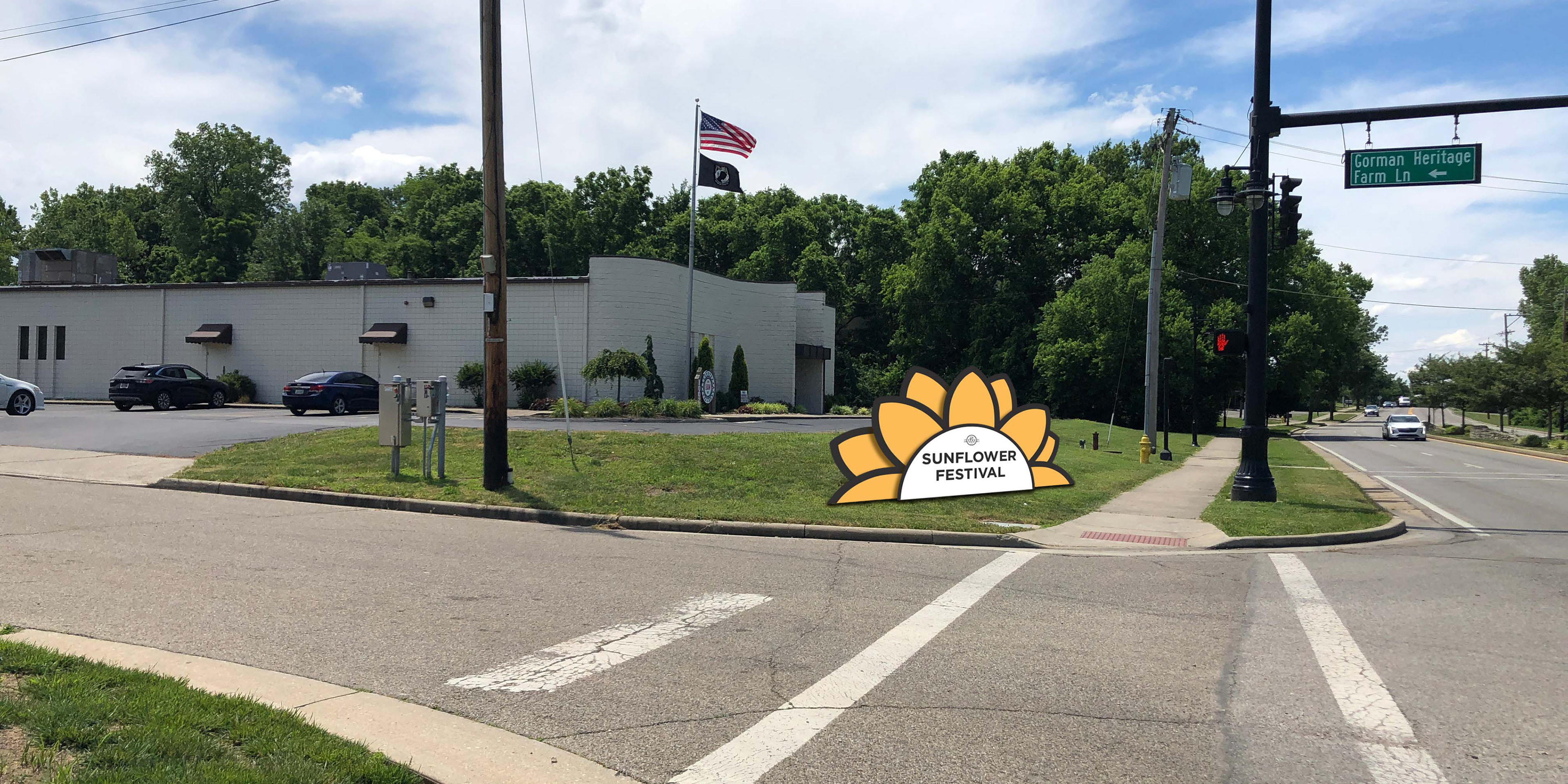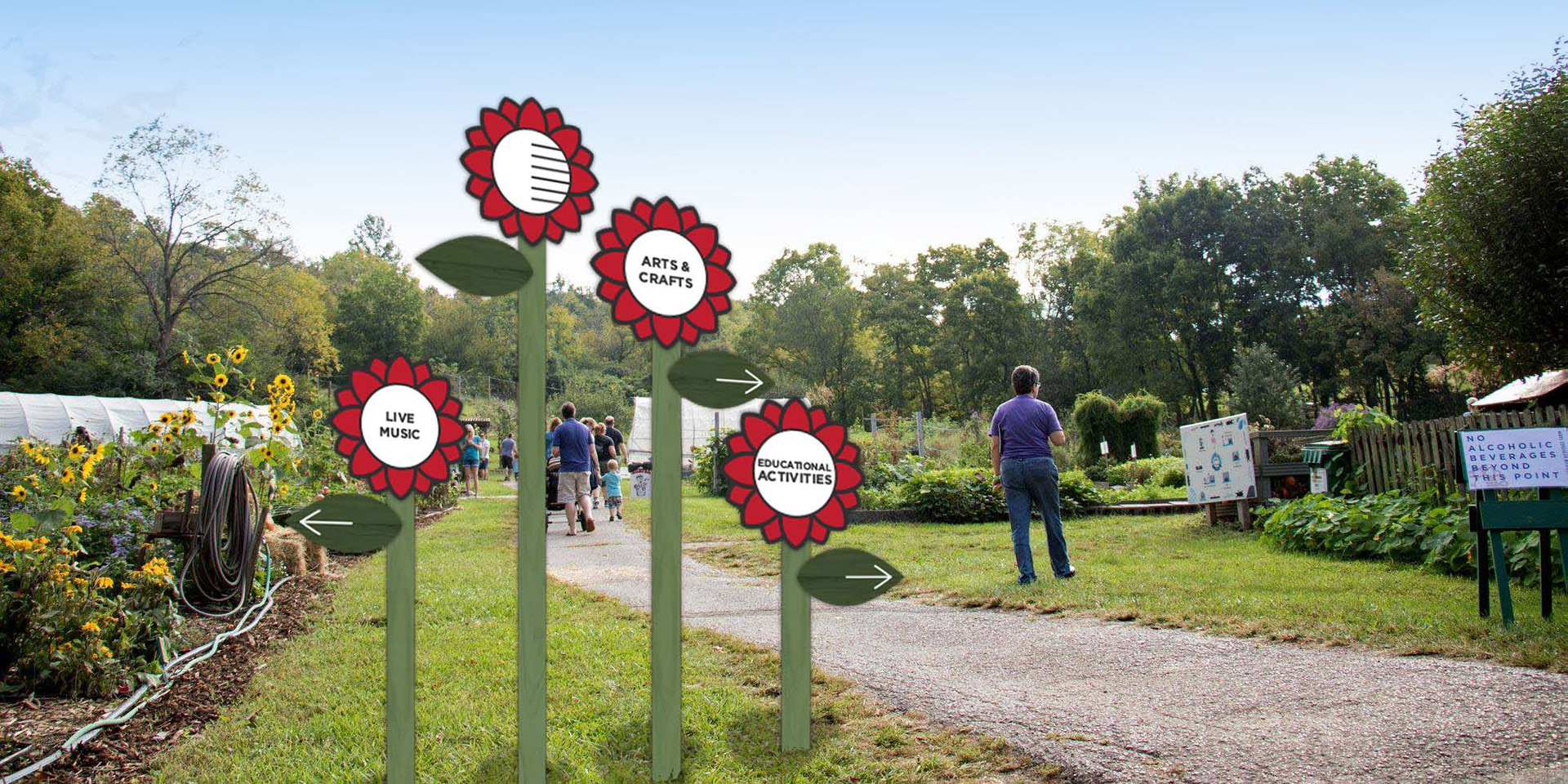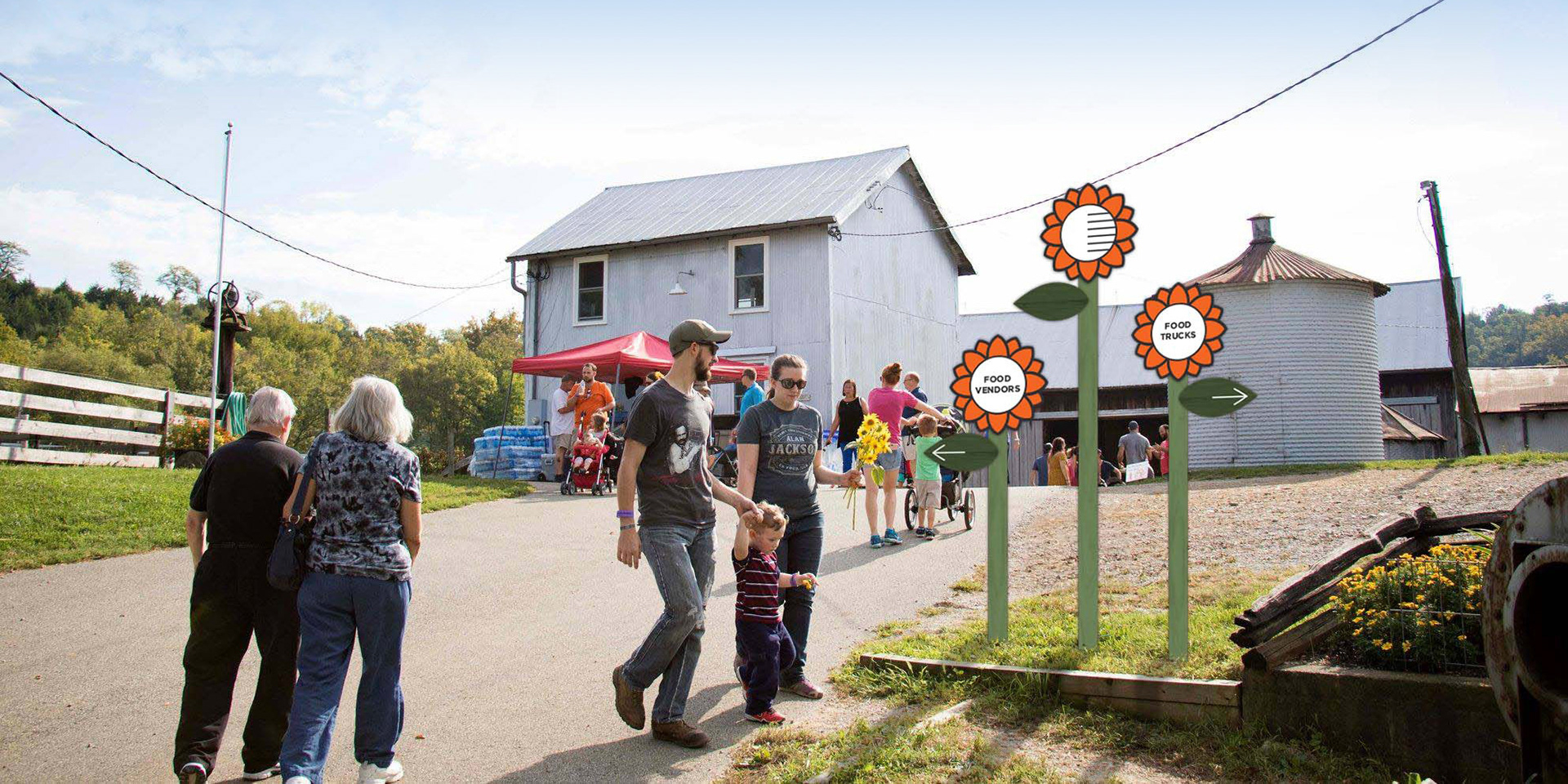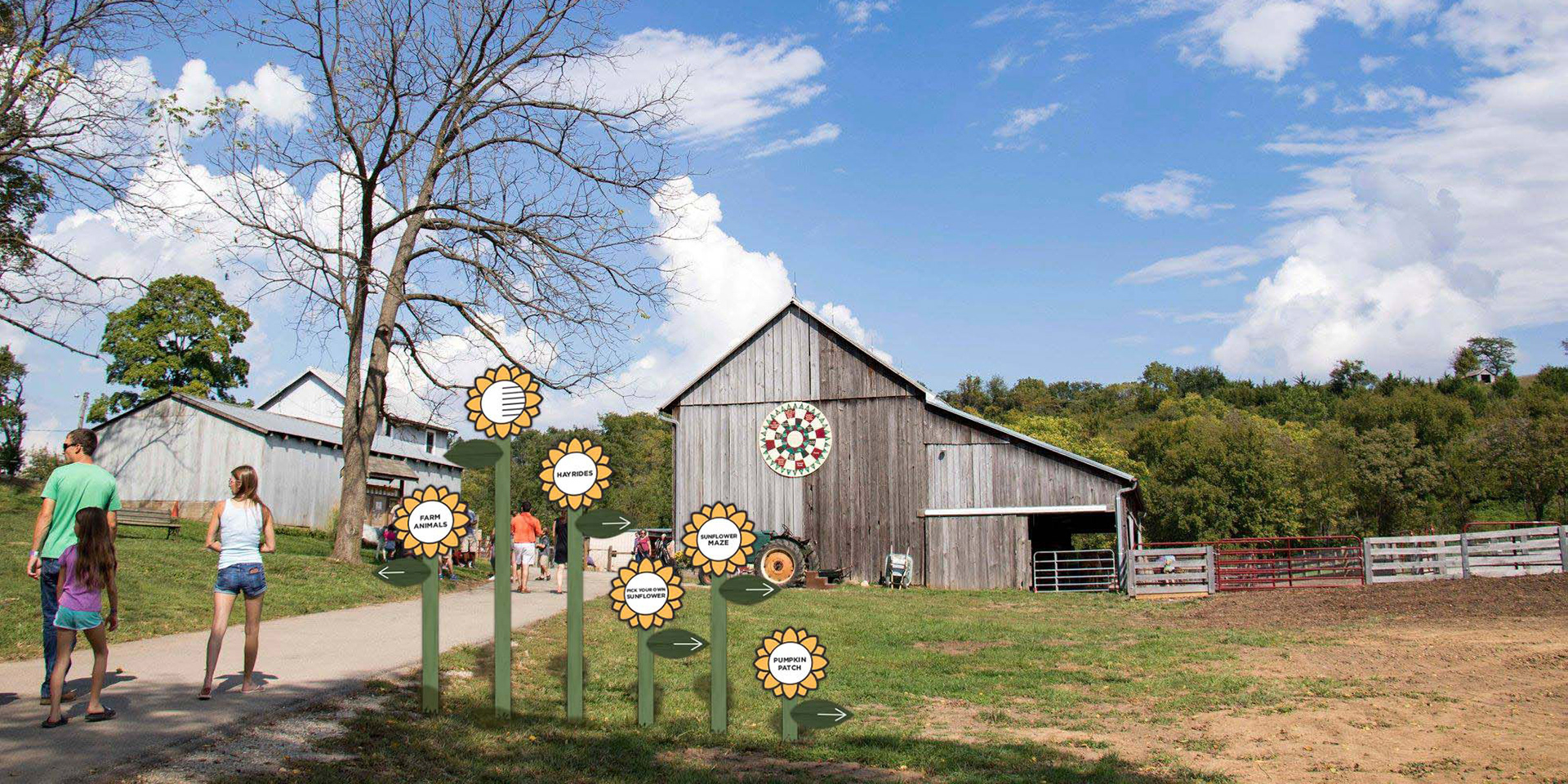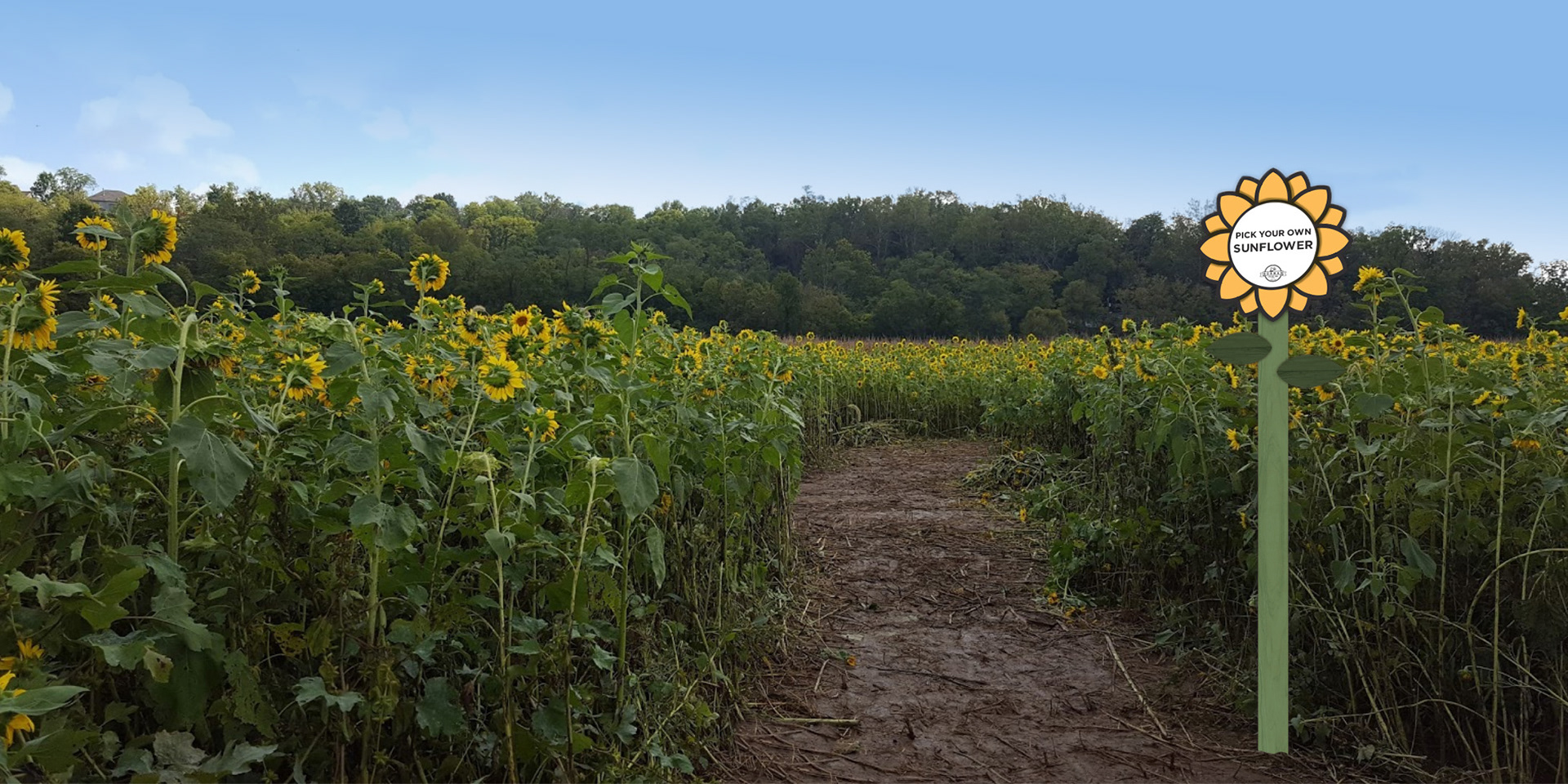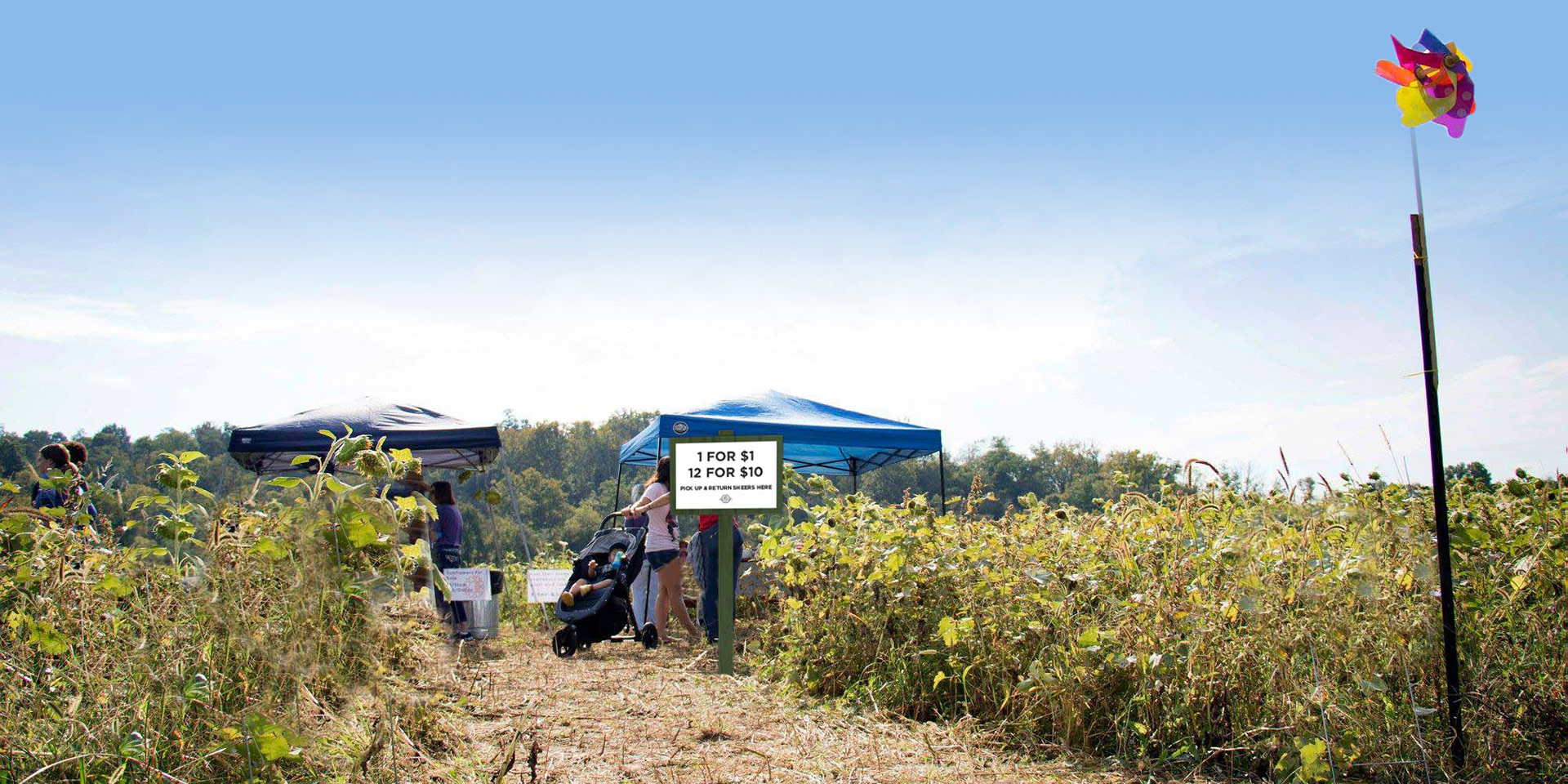 First, I visited the site to see what opportunities it held and looked online to see photos of how the signage worked for previous years' festivals. They appeared very temporary and were not attention-grabbing.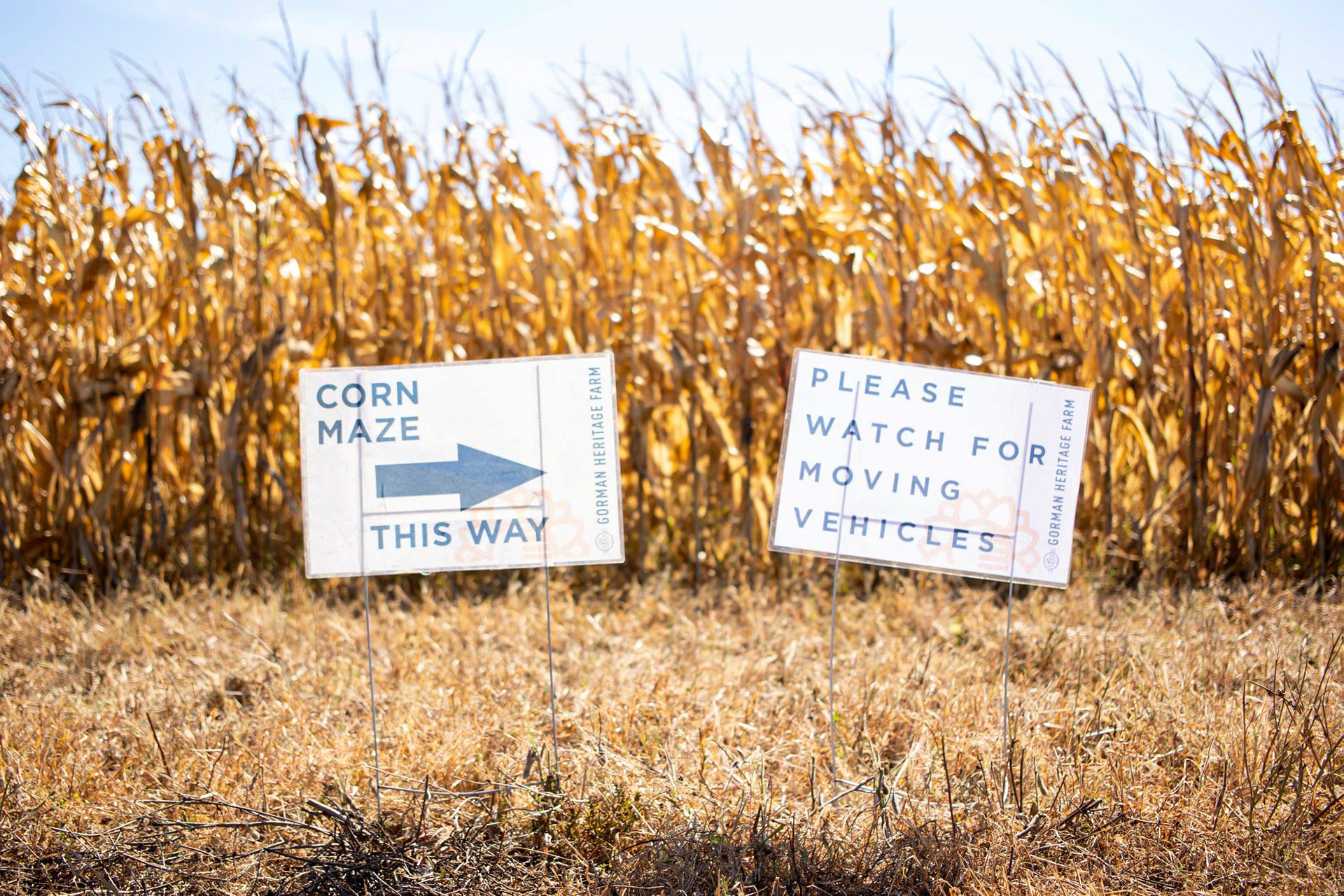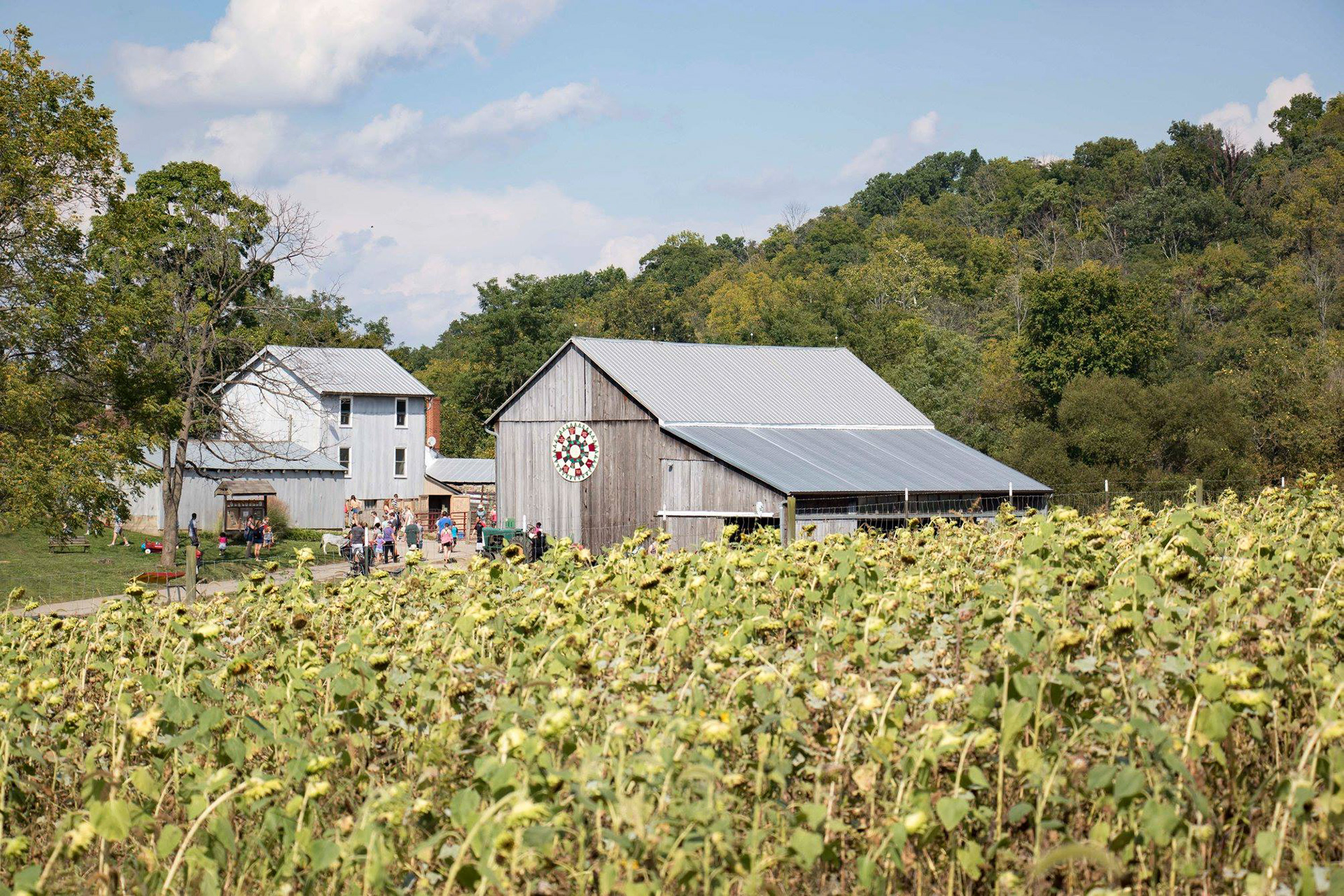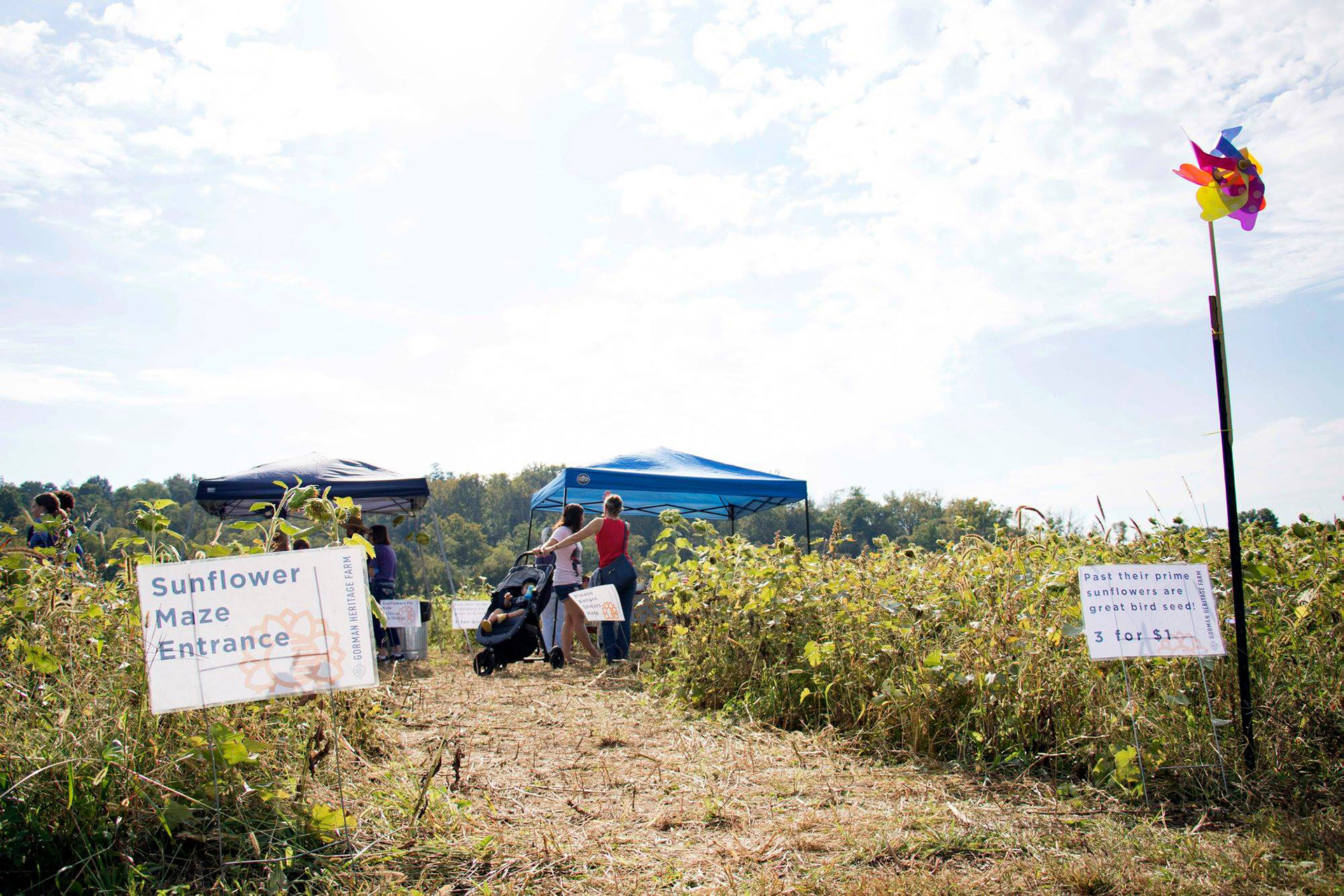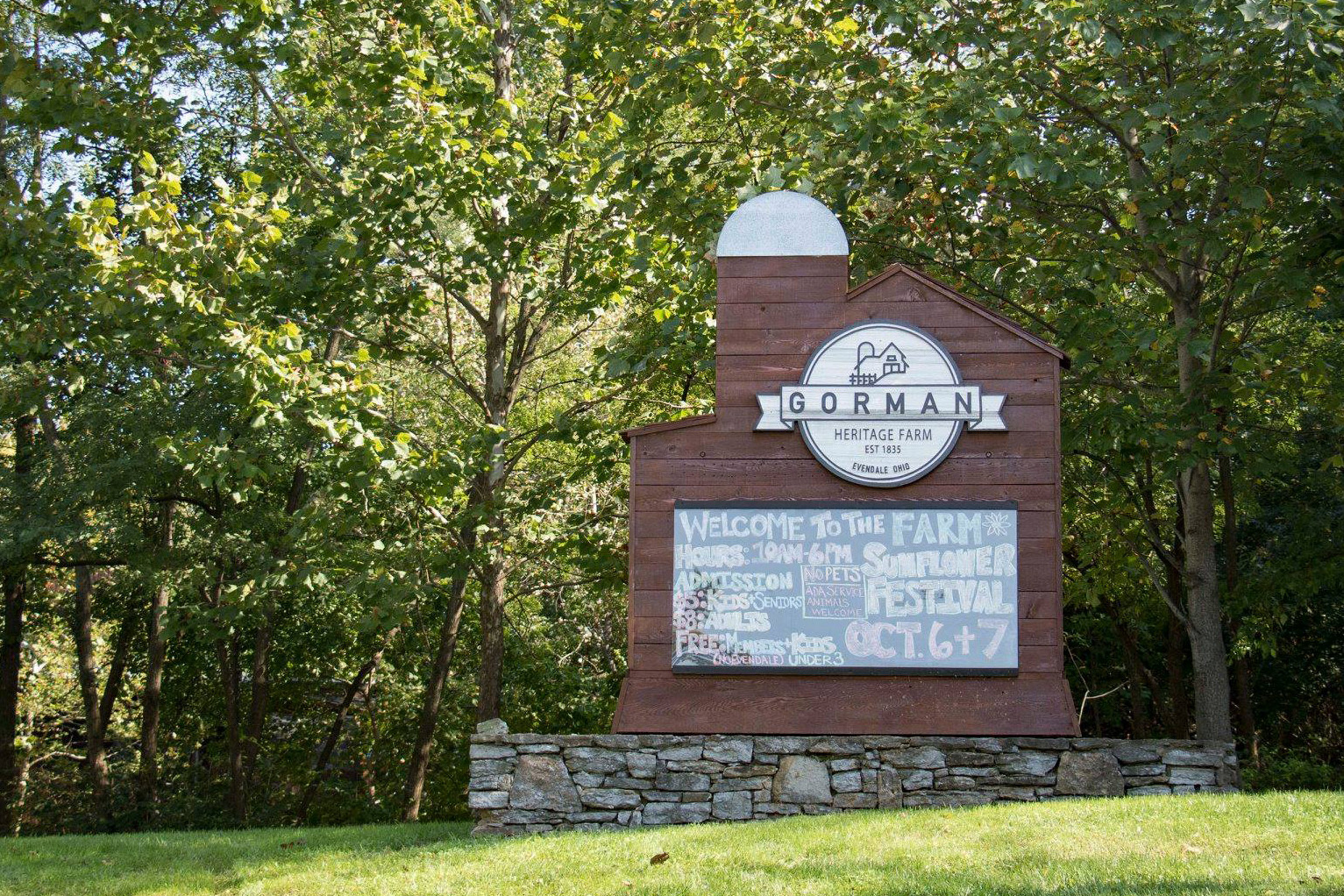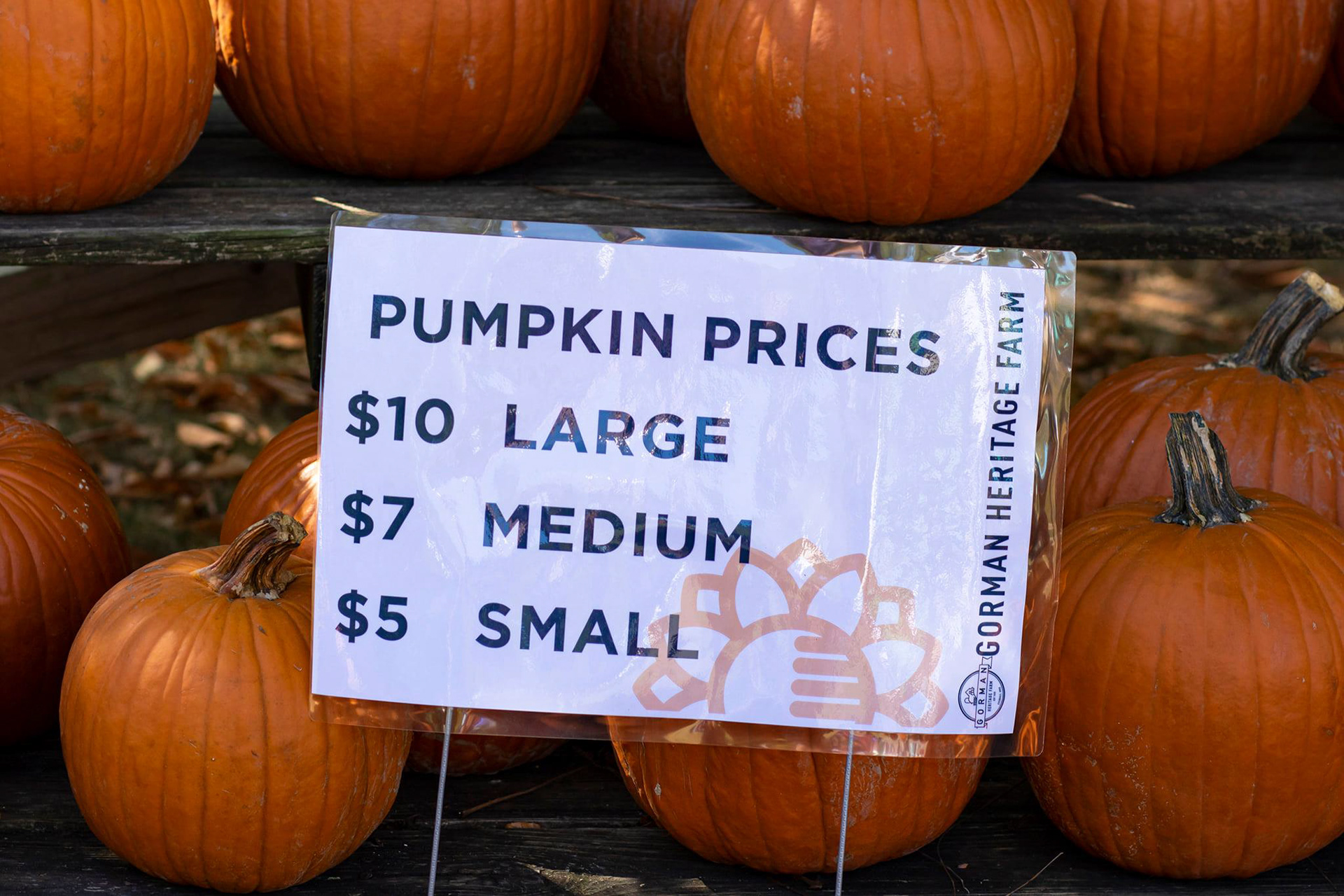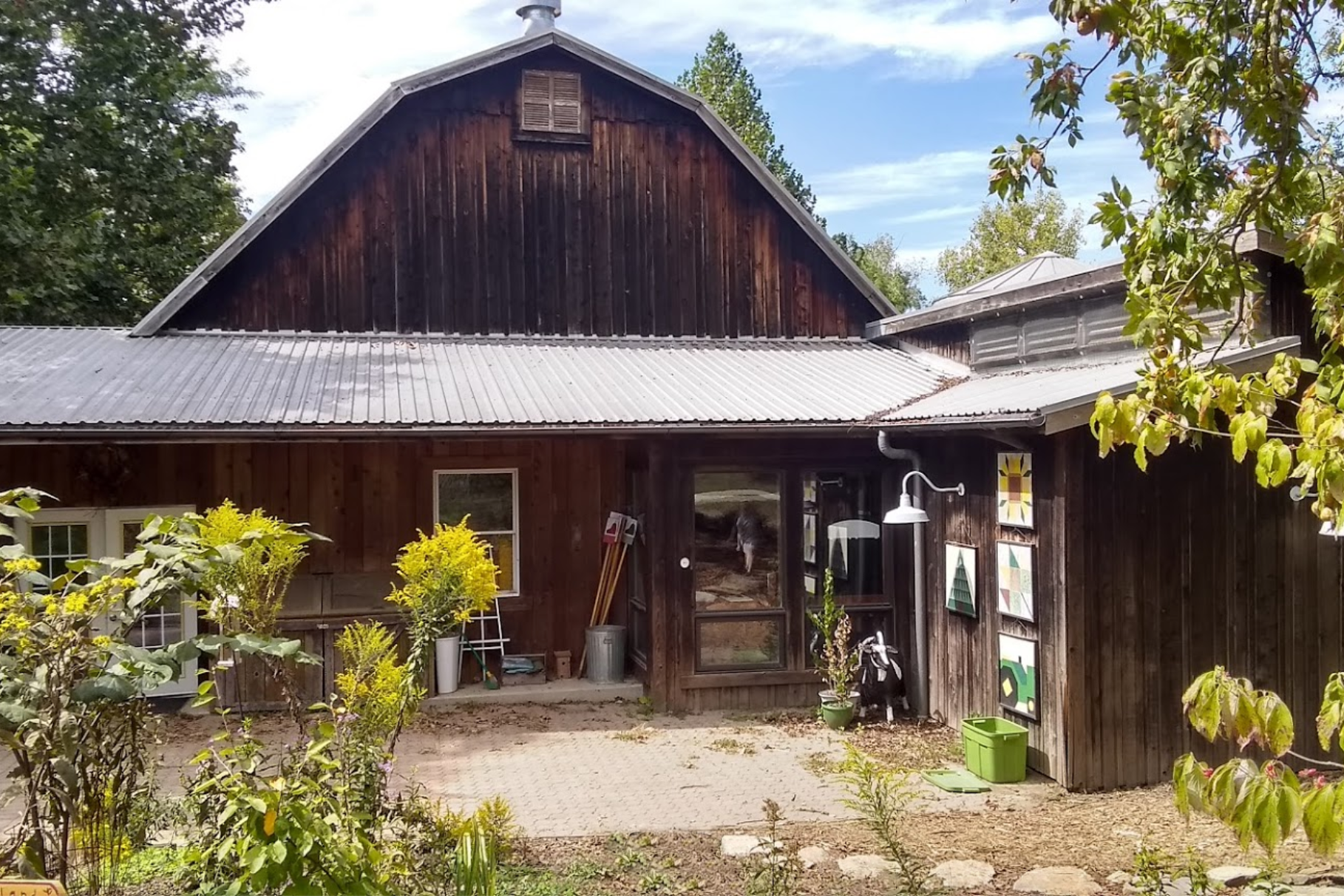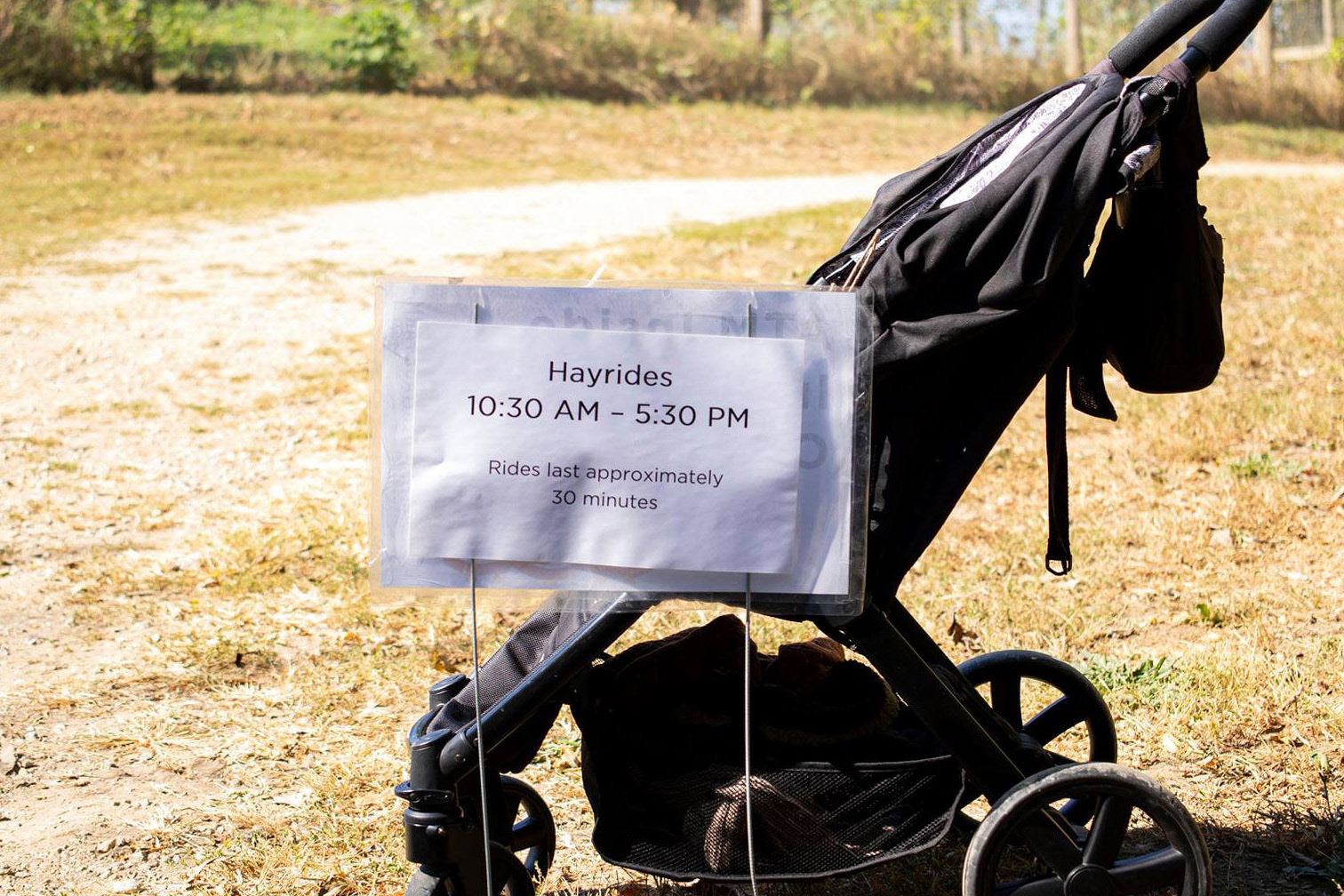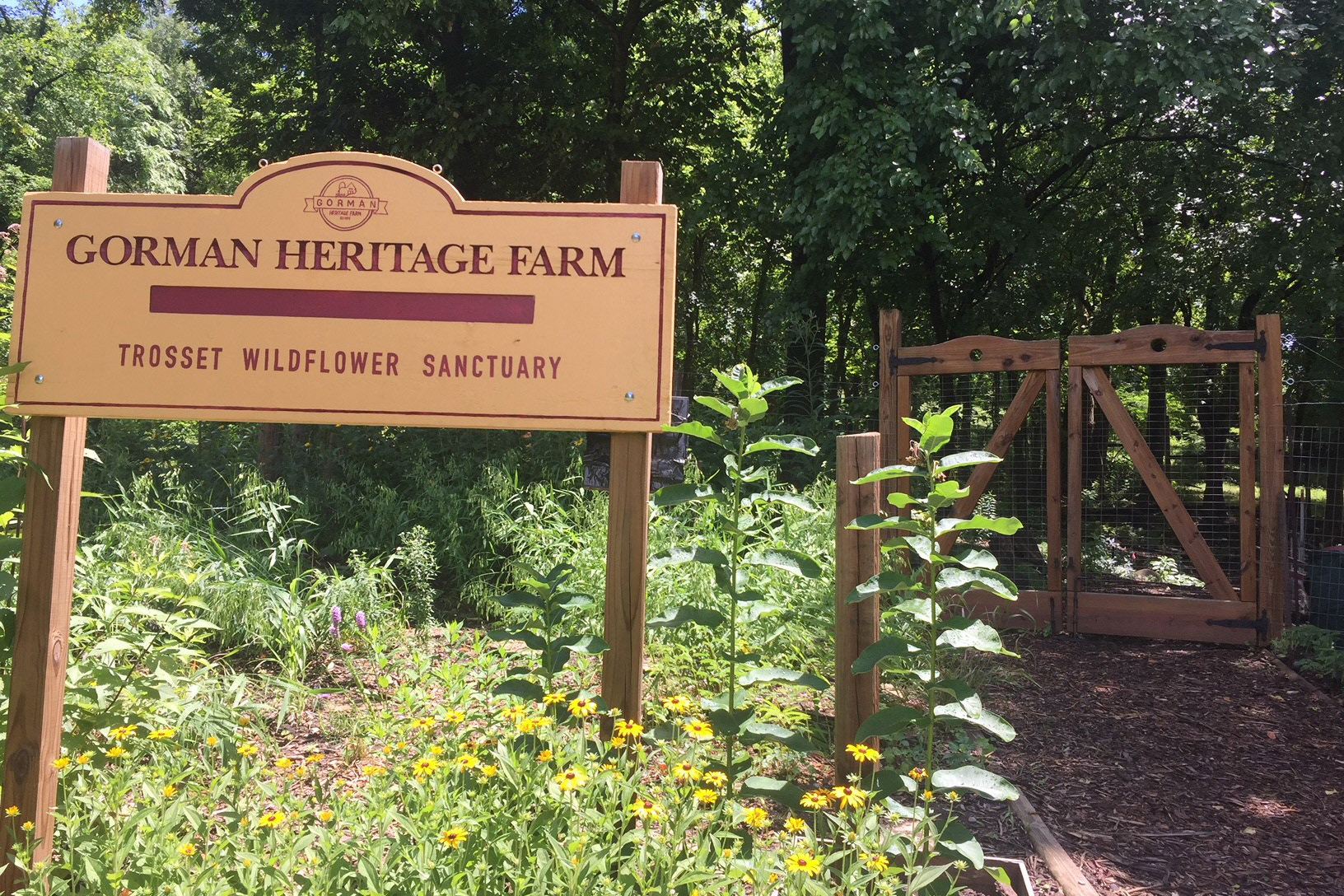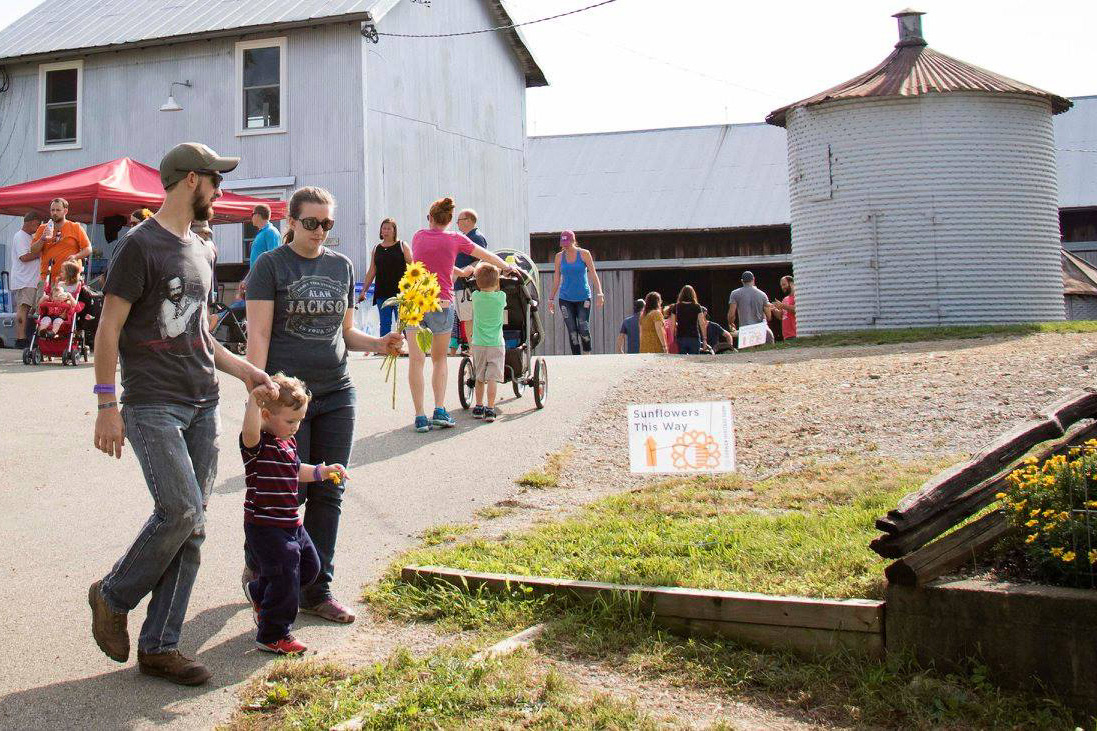 Next, I found and  interviewed a few users of the site to understand how they utilize this place. What do they do or look for here? How do they get around? How easy is it for them to navigate? My main categories of users narrowed down to families, employees and volunteers.

Then, I took into consideration how these audience groups navigate to and through the farm. I established two entrances to the farm from different modes of transportation: driving from the main road and walking from the residential street trails.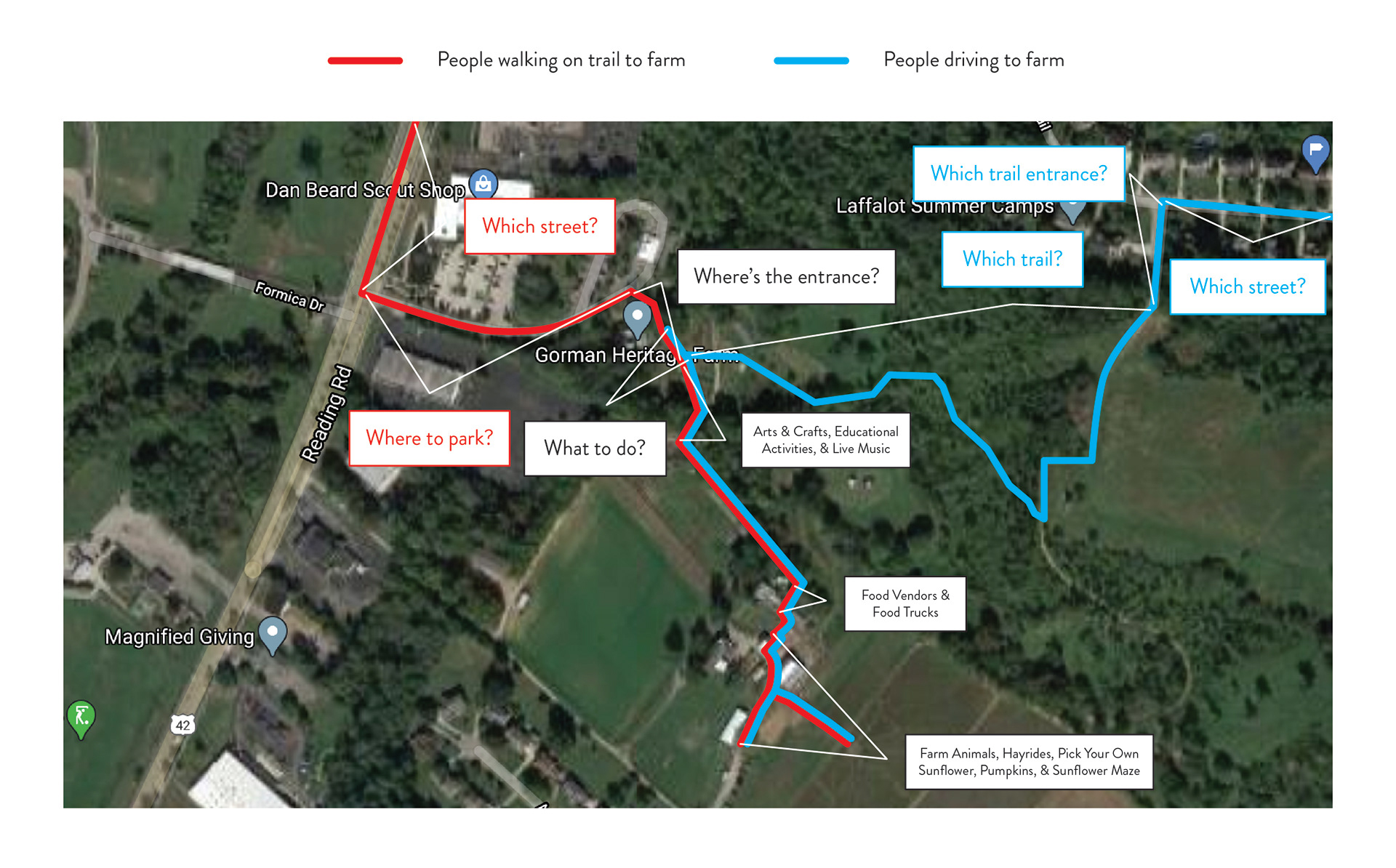 My inspiration for the moodboard comes from a "Sun Farm" concept. Natural elements much as woods, metals and earthy tones meet a bright twist to fit into a sunflower farmhouse vibe. This makes for a welcoming, fun approach for families of all ages.
After narrowing down graphic assets, color palette, typeface, and materials, I finalized my kit of parts to work from when creating my way-finding concept.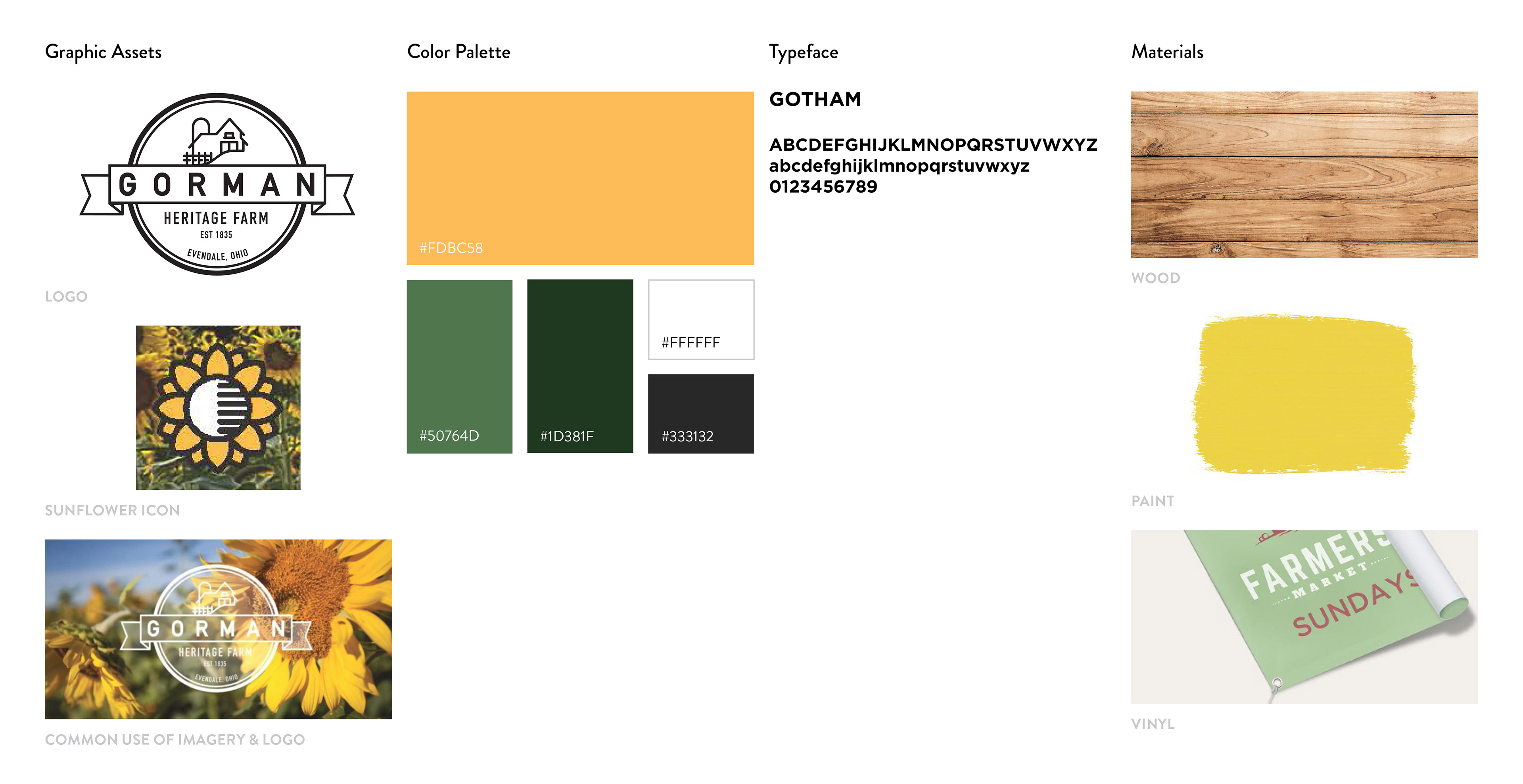 Using elements from my kit of parts, I created signs that make navigating the Sunflower Festival at Gorman Heritage Farm easier and fun! With a new easier-to-view map and different color sunflowers clusters indicating different types of activities, finding your way through the farm is now an exciting adventure.