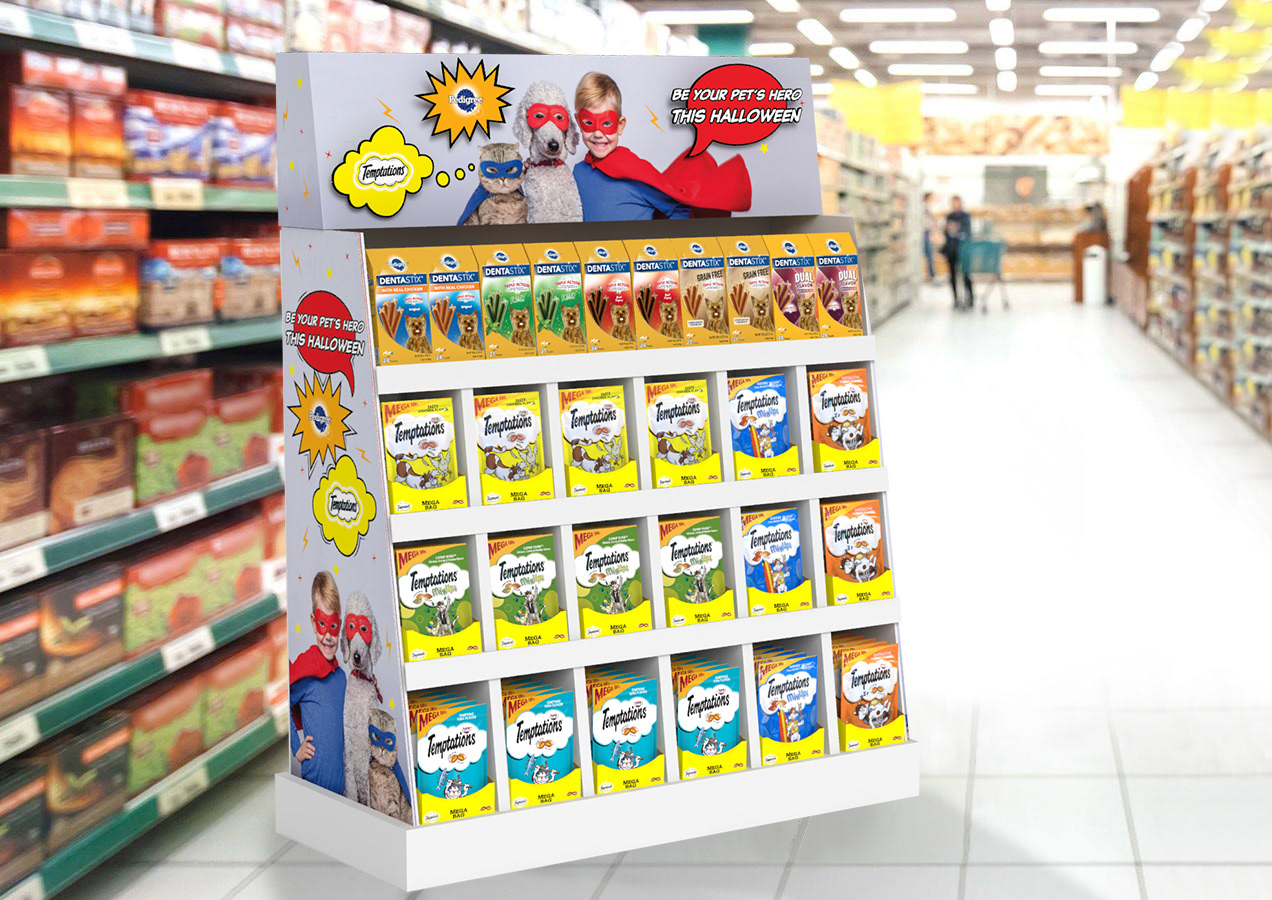 A festive packaging display to remind consumers to not forget treats for their pets on Halloween too.
Packaging Corporation of America (PCA) is a manufacturing company that produces corrugate and paper products used in shipment boxes and packaging displays. Their Fairfield, Ohio location specifically works on packaging displays for the MARS Petcare account, including the Pedigree and Temptations brands. PCA worked with them to create a half pallet packaging display to market their dog and cat treats. To make it playful and festive, they requested a Halloween theme to remind pet owners to treat their pets during Halloween too!
​​​​​​​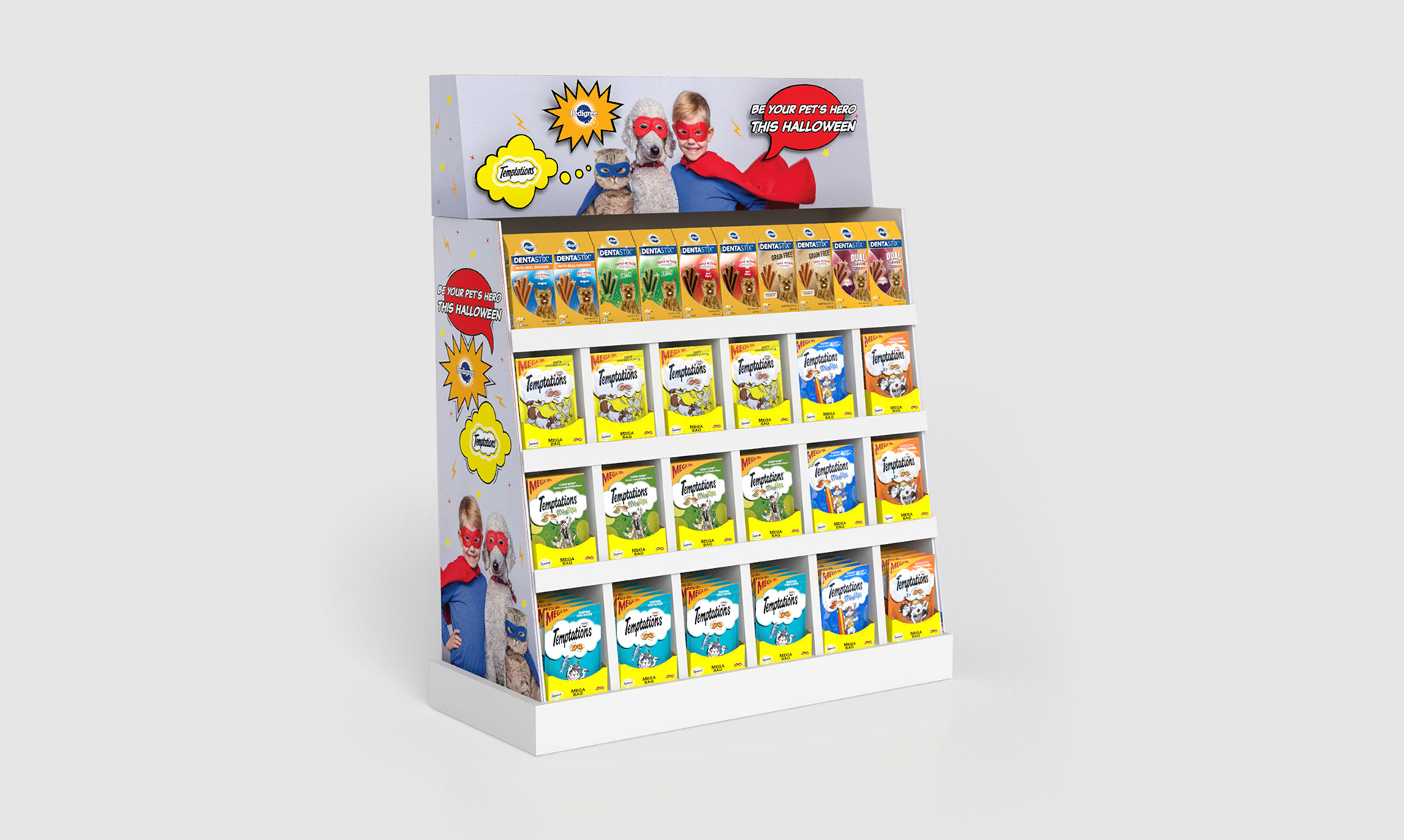 What I've learned from working with clients is that each one has its own set of needs and wants. This particular client originally gave no direction for the display, but from previous knowledge of working with them, we know they usually ask for lifestyle imagery to be included in the design. To incorporate images and to try something new: iconography, I thought a scrapbook memory theme would speak to pet owners who love including their furry friends in all that they do. The images act as developed polaroids and the bats as stickers, all placed on an orange, natural wood background to create warm feeling; perfect for a scrapbook to share with friends and family. 
After showing the client this first revision, they wanted a little bit of a different concept and the lifestyle imagery to be more prominent, which is how the superhero costume theme came into play.