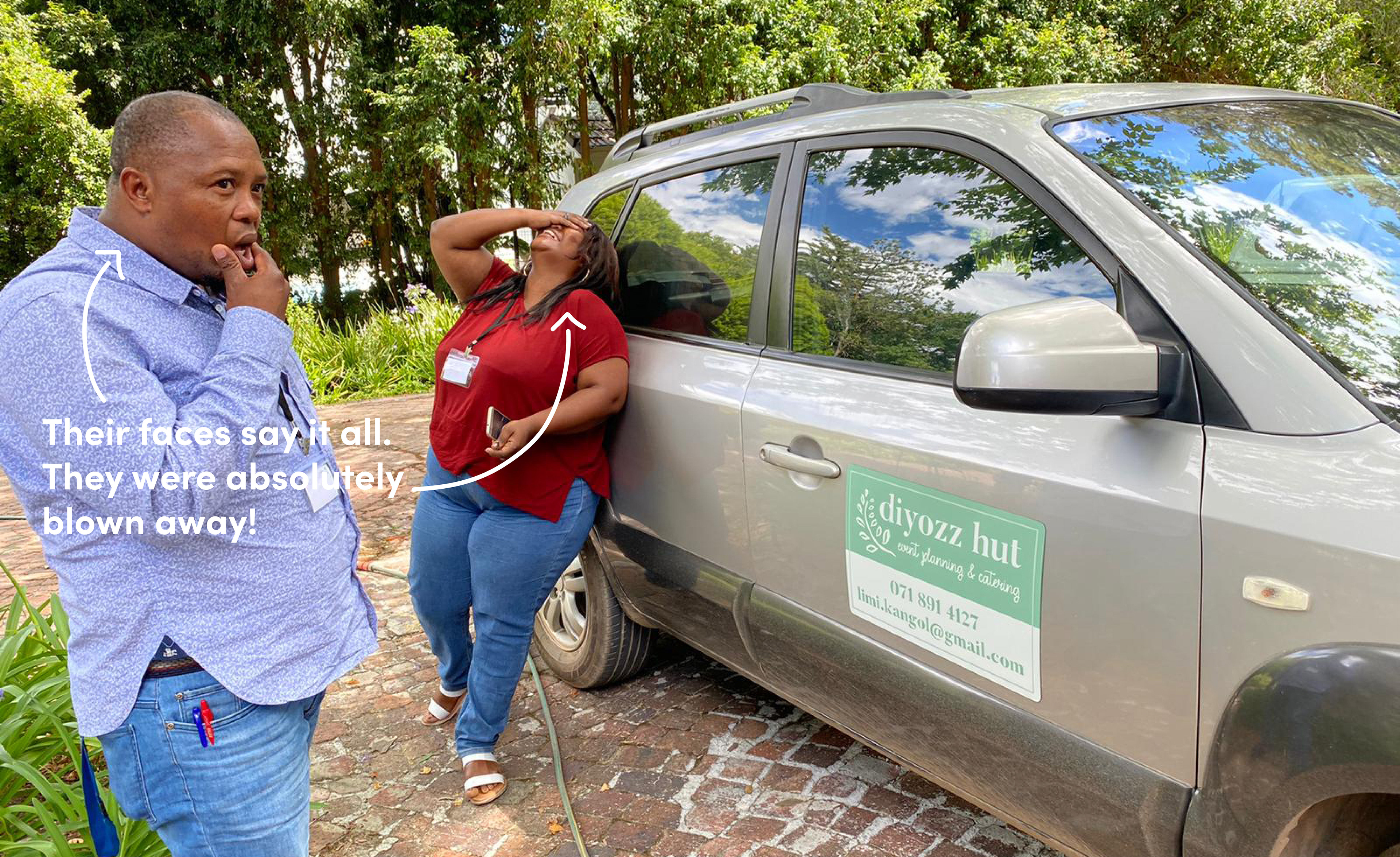 A welcoming brand identity that captures the warmth and authenticity of a South African entrepreneur.
I had the opportunity to work with another South African entrepreneur to create a brand identity for the wonderful Yoliswa Nkangala, who goes by Limi. She owns an event planning and catering business called Diyozz Hut, which means "where you feel warm and welcome." This time, four other marketing students and I worked through WhatsApp with Limi to learn about her and her business and create a brand that fits exactly what it means to her, and her community.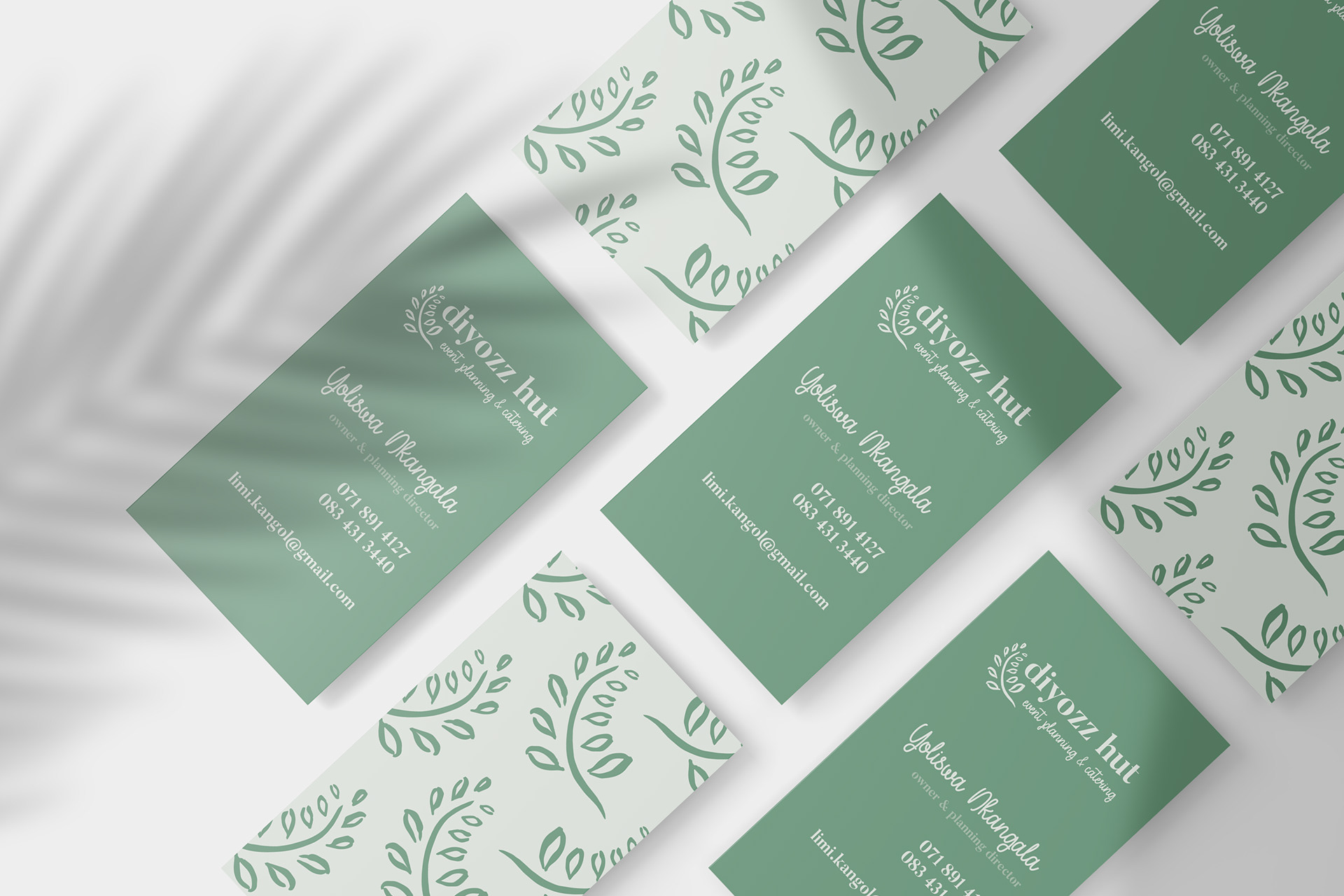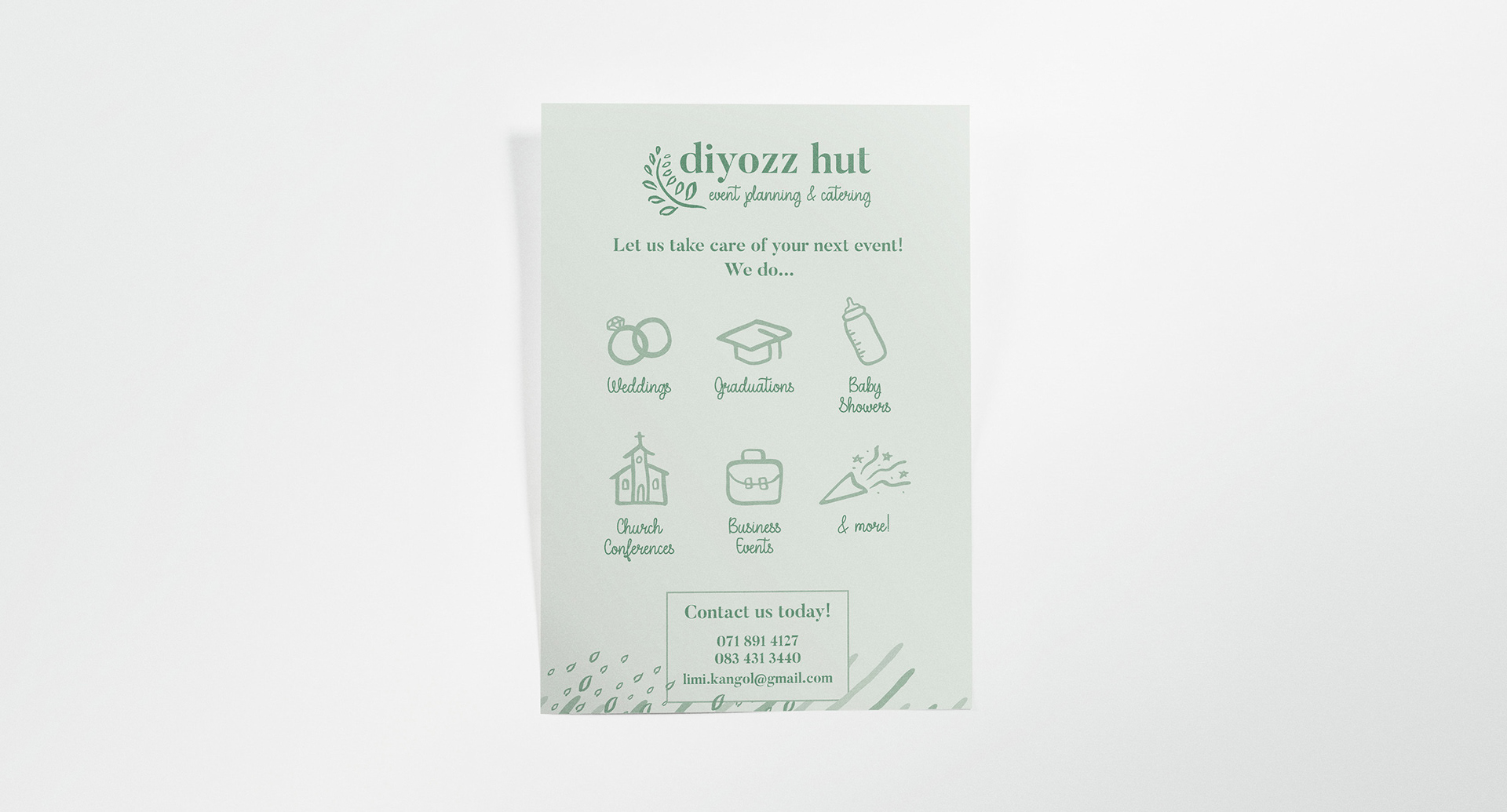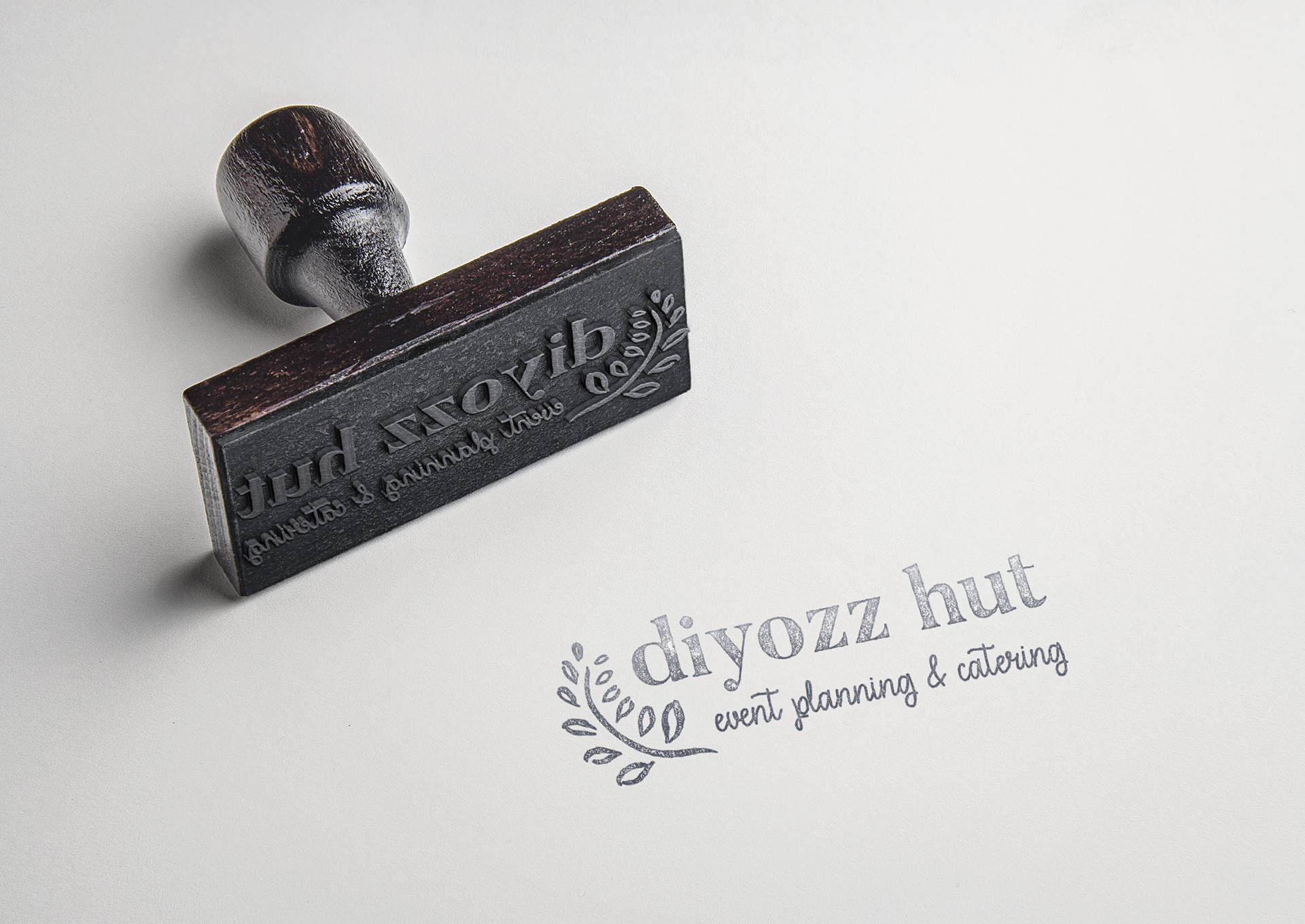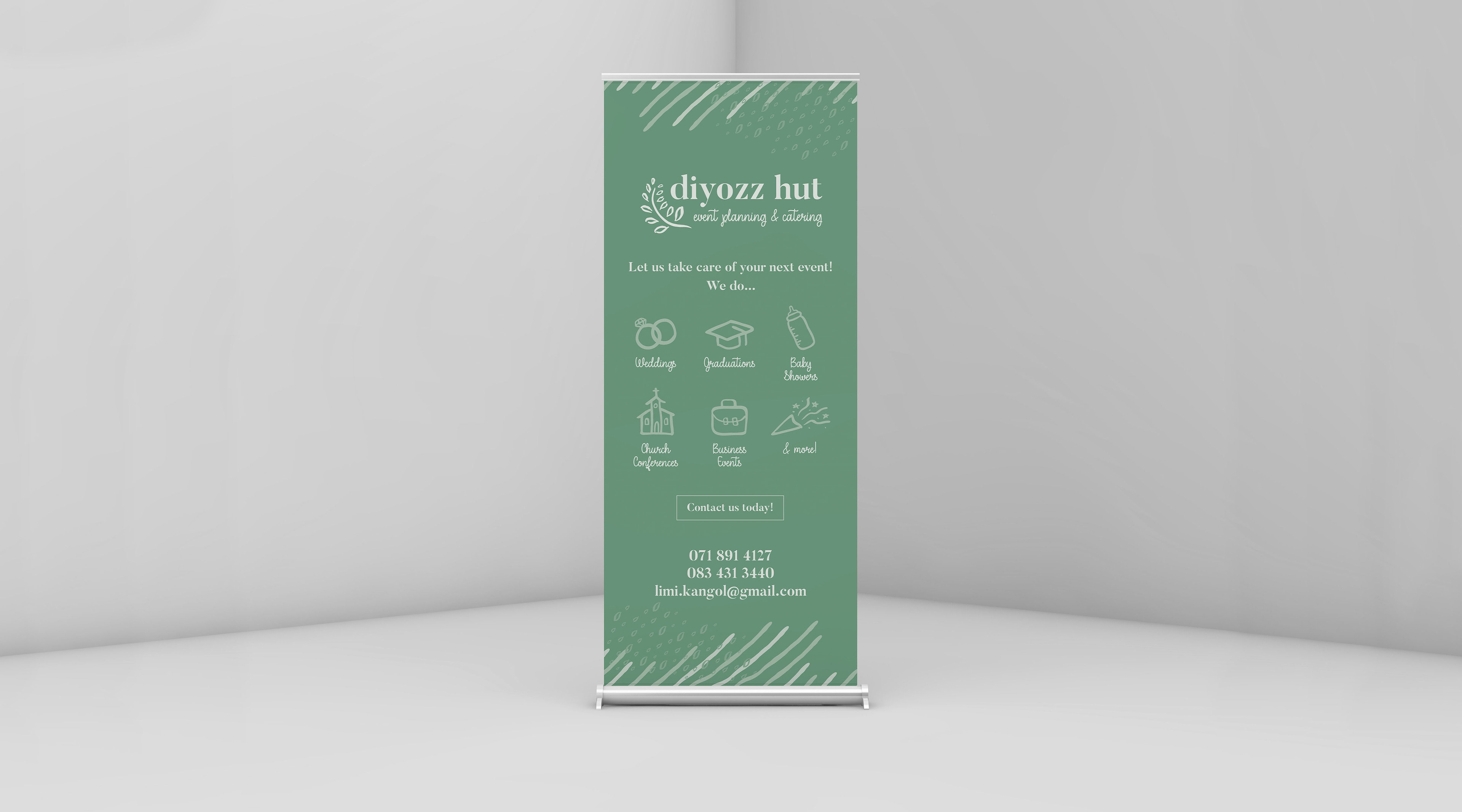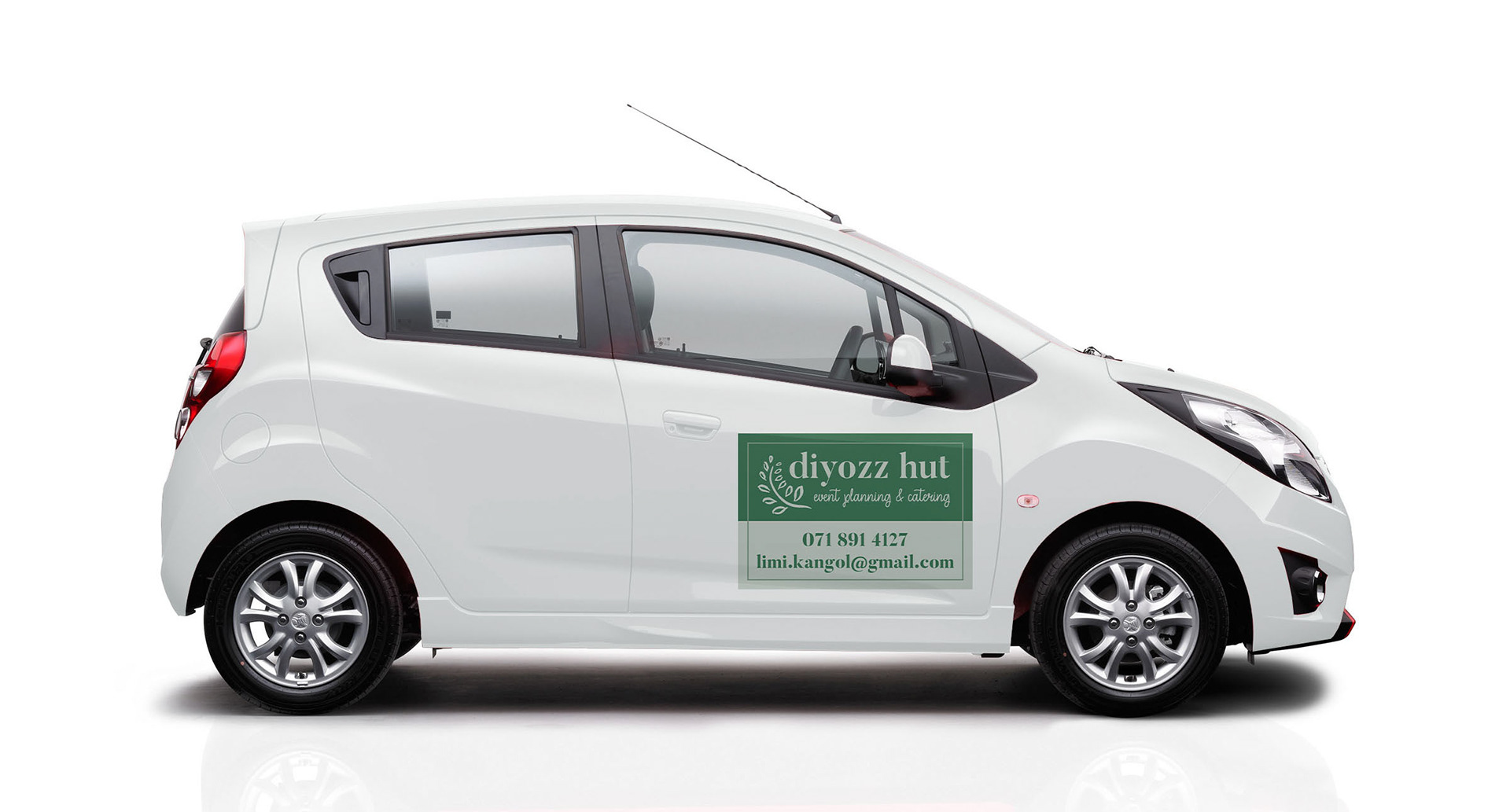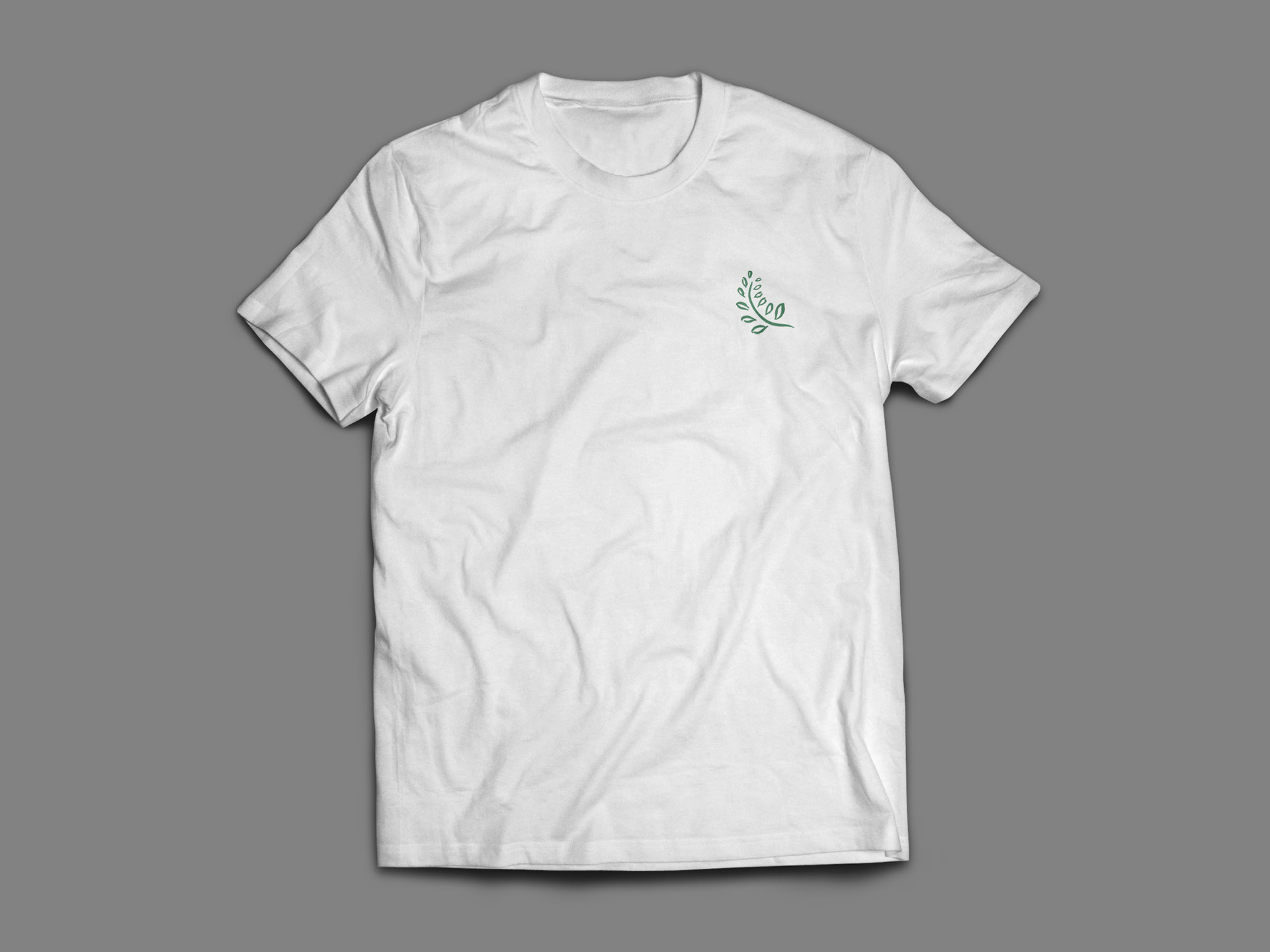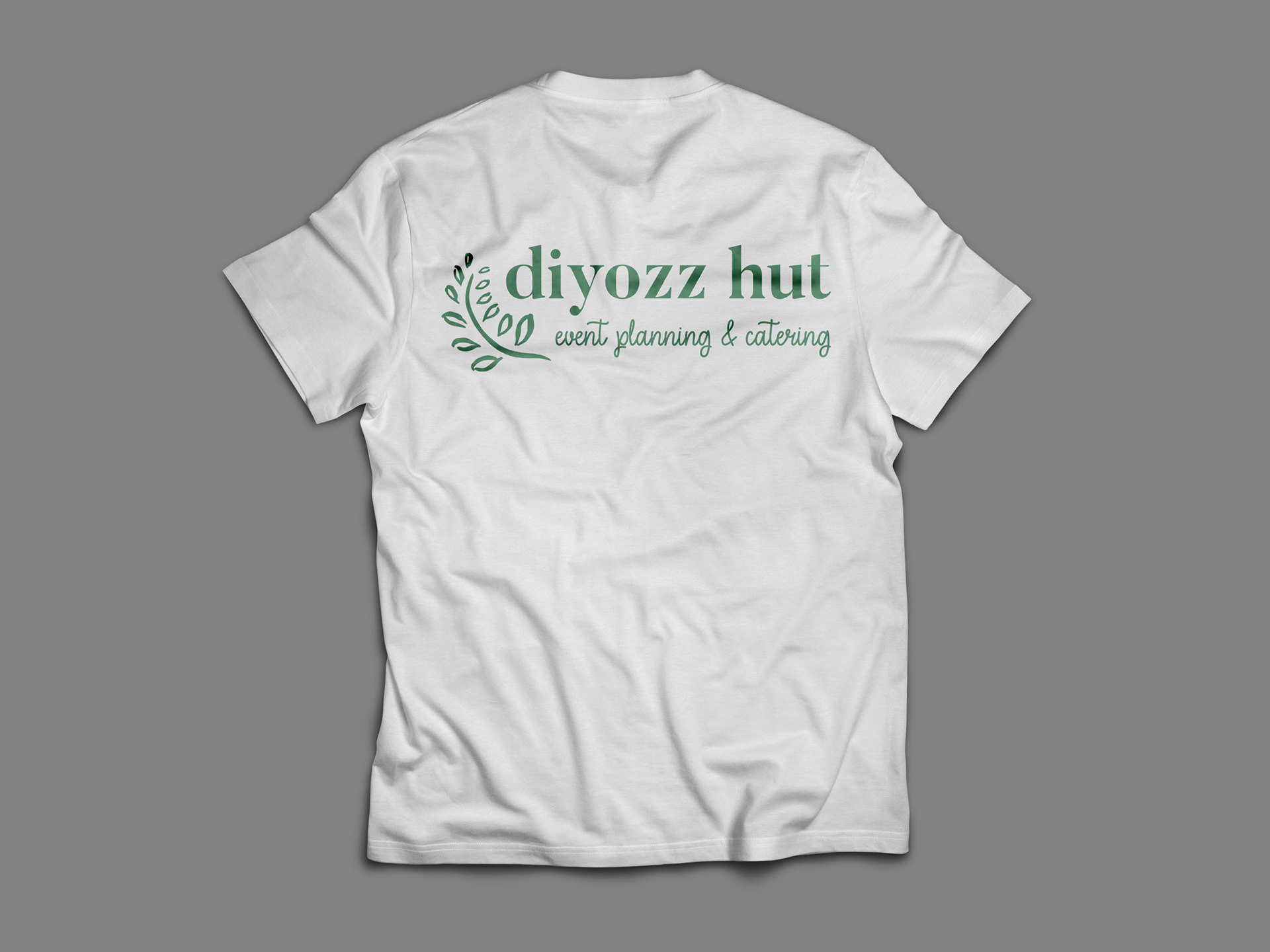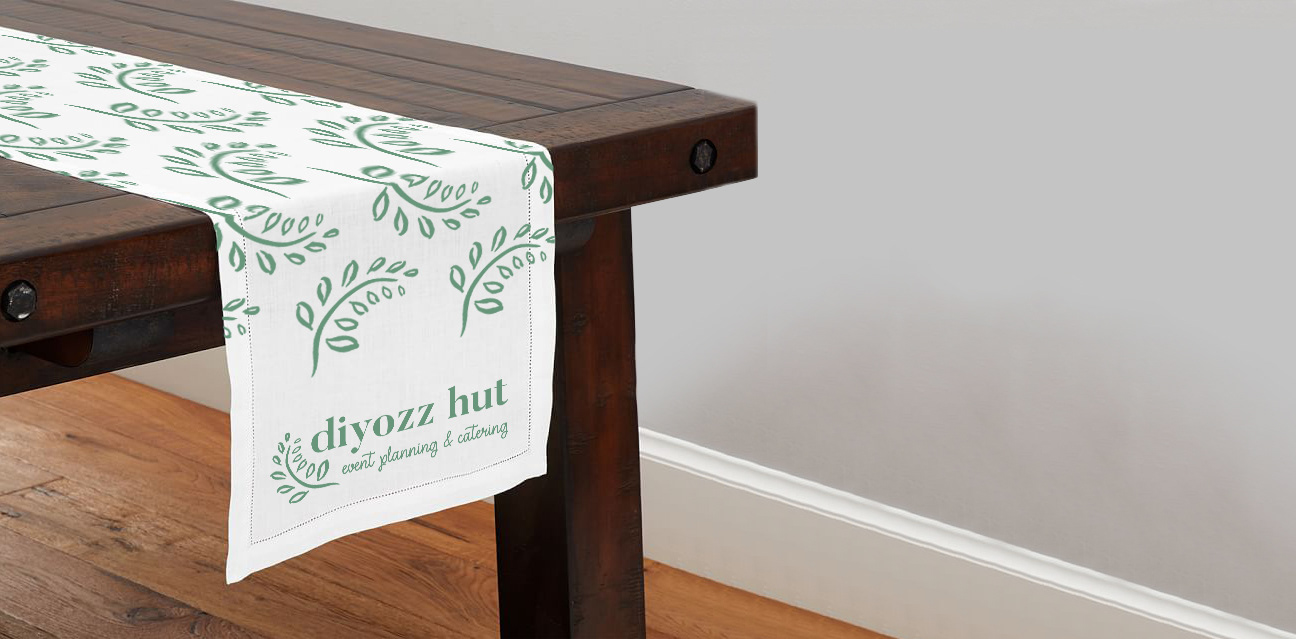 After collecting information from Limi and inserting into a design brief, we found the attributes of authentic, creative, embracing, genuine, individualized, and welcoming to be suiting of Diyozz Hut brand. These equaled visual principles of earthy tones, handmade feel, and serif type.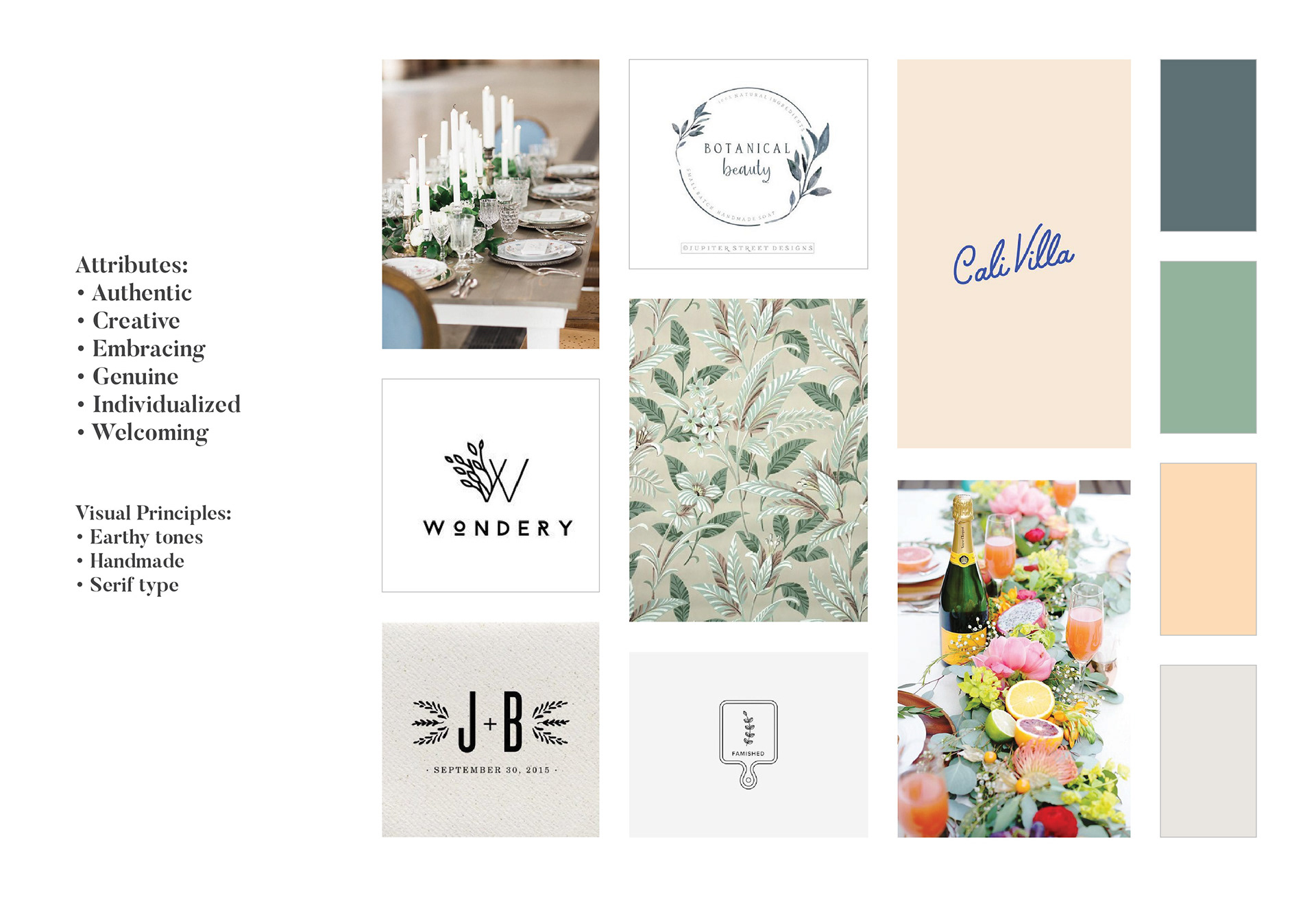 Sketching some brandmark concepts was up next! Capturing authenticity was key in representing the brand. I explored ways to focus on the letter D and H while keeping a clean but warm feel. (Sketches say Diyozz Hurt instead of Diyozz Hut due to updated name.)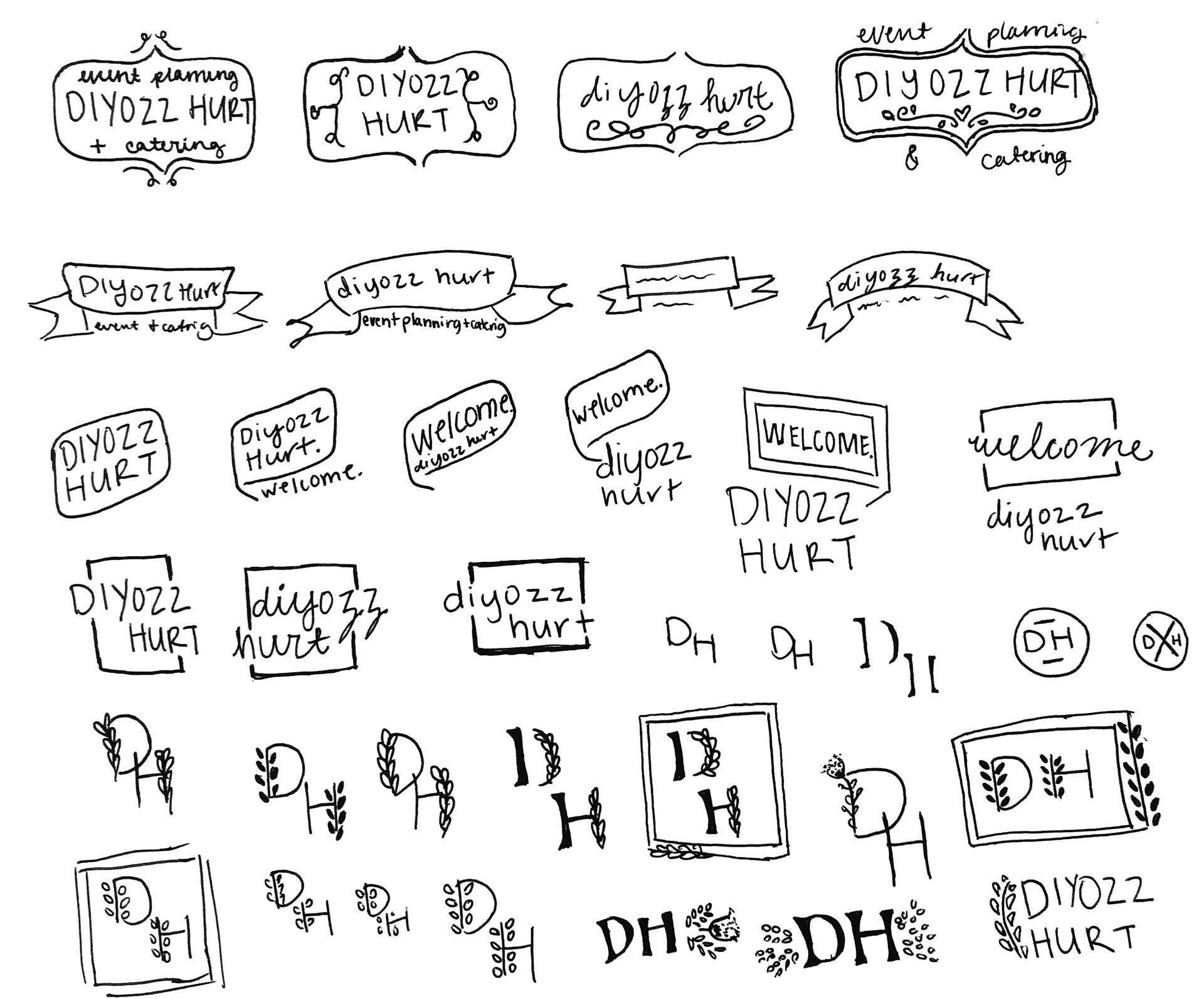 Below are the final brandmark and secondary assets for Diyozz Hut. The leaf represents the way Limi decorates her events, with lots of greenery and foliage. The sage color fit the authentic, hand-drawn feel of the branch and the leaves. Coming all together, this look captures the principles Limi, her business, and her community is all about.