How much money and time is "wasted" because we're wasted? By conducting a survey, personal facts were collected about how drinking alcohol relates to spending. Buying Boozed is an infographic meant to inform adults 21 and over who drink alcohol.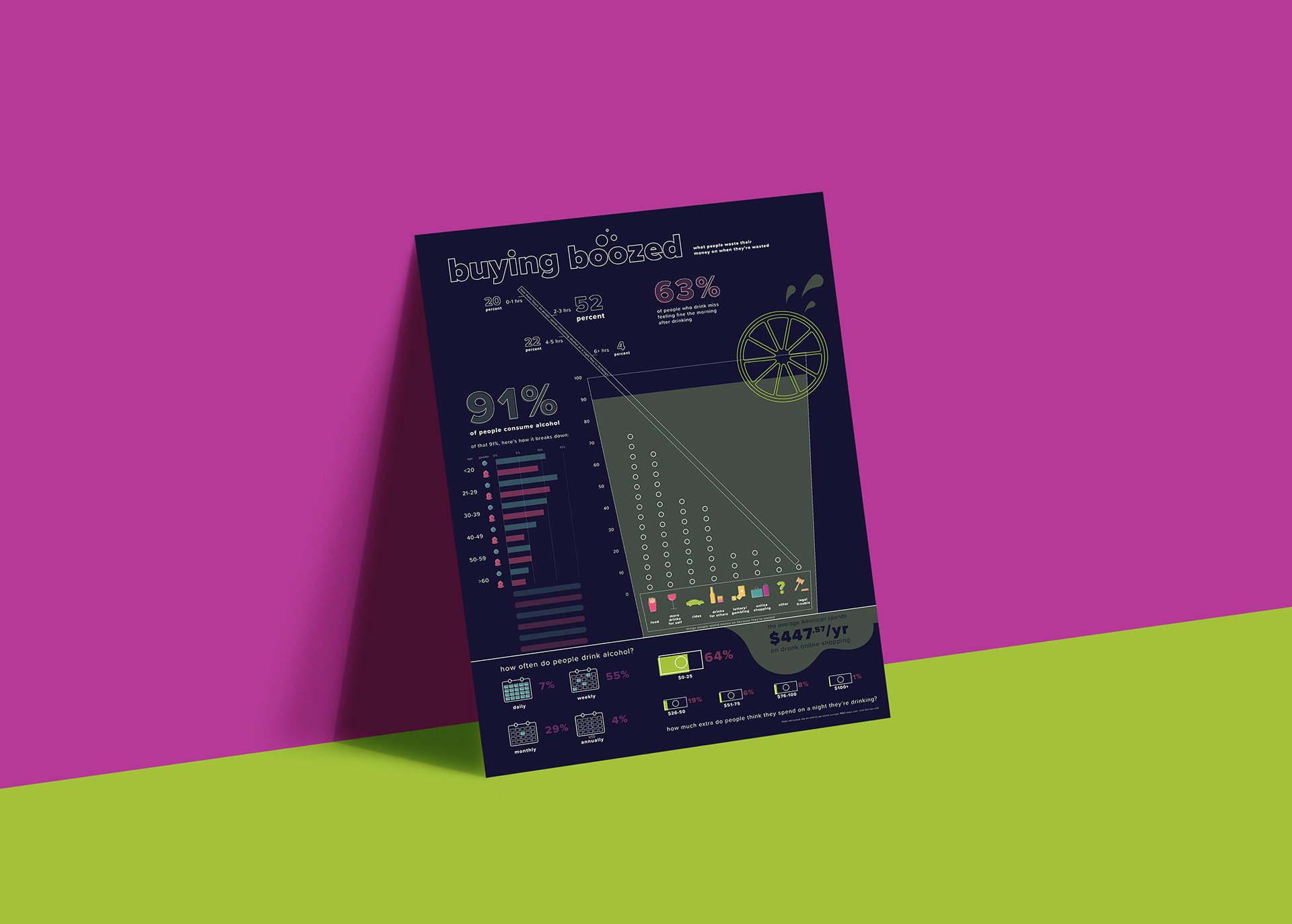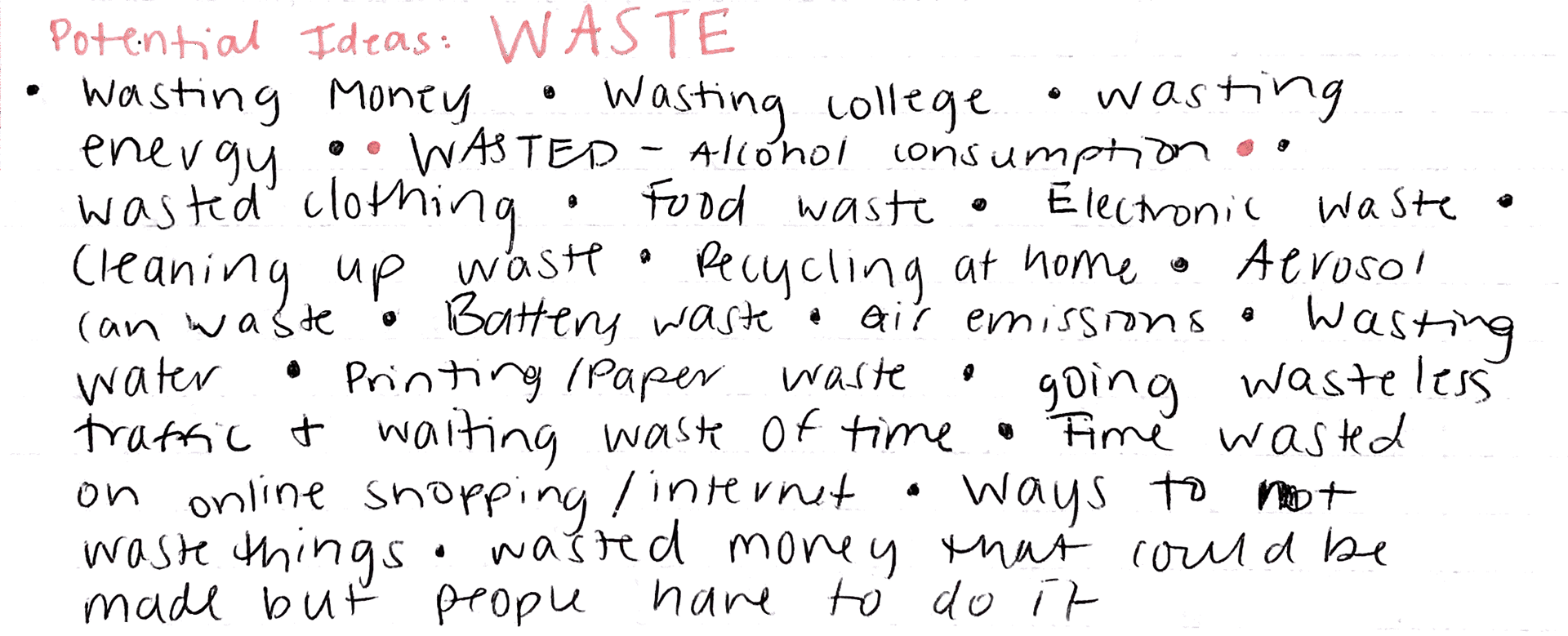 The only restraint of the project was that it had to be related to the word "waste." To play on the wording, I thought the idea of "wastED" would still fit the design brief while being a thought of waste that many probably don't think about.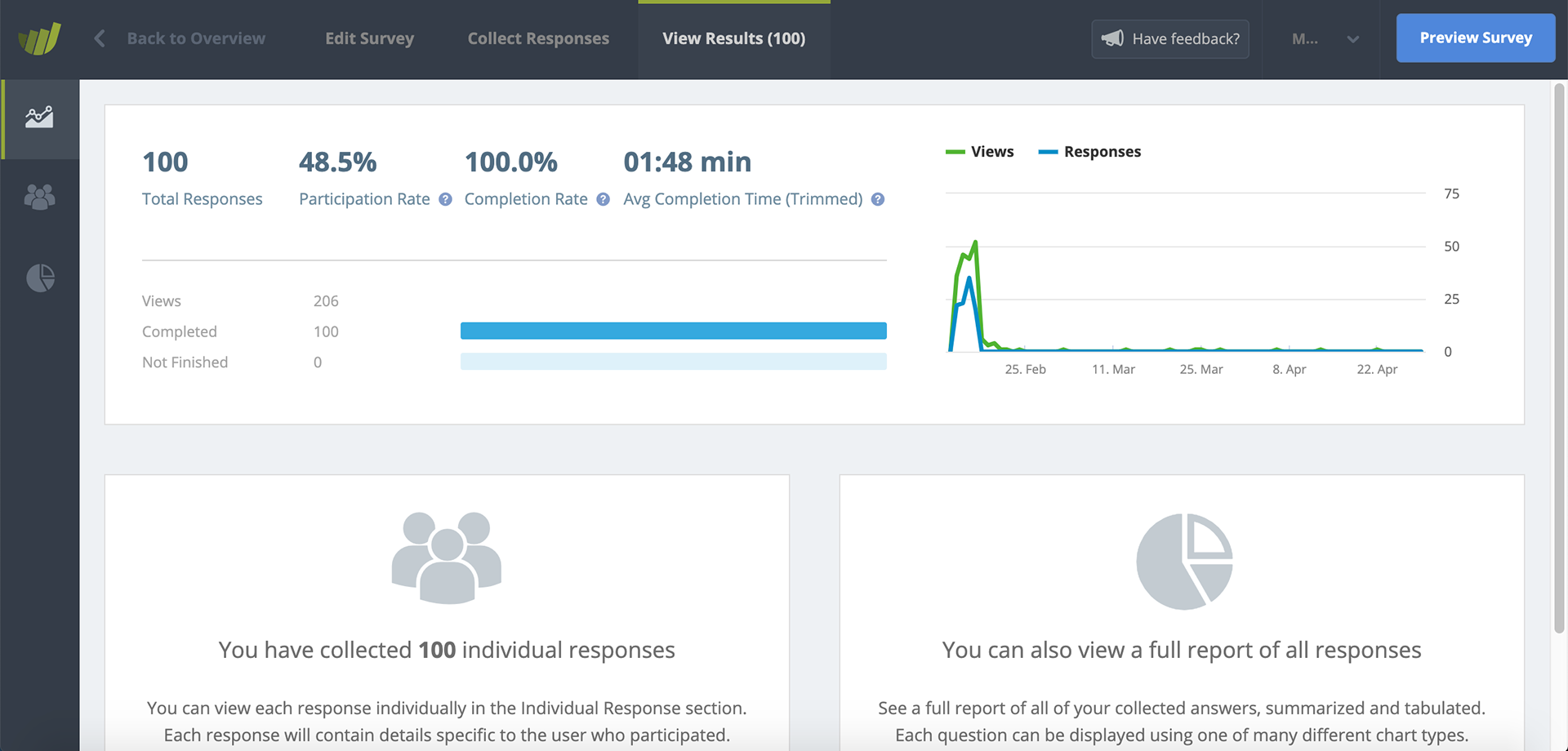 I created a survey on SurveyHero to collect my own data about the consumption of alcohol and how it can cost you money and time. I collected demographics to see how answers change with age and gender, I asked participants how they spend their money and how much while under the 
influence, as well as what they spend their time doing and for how long.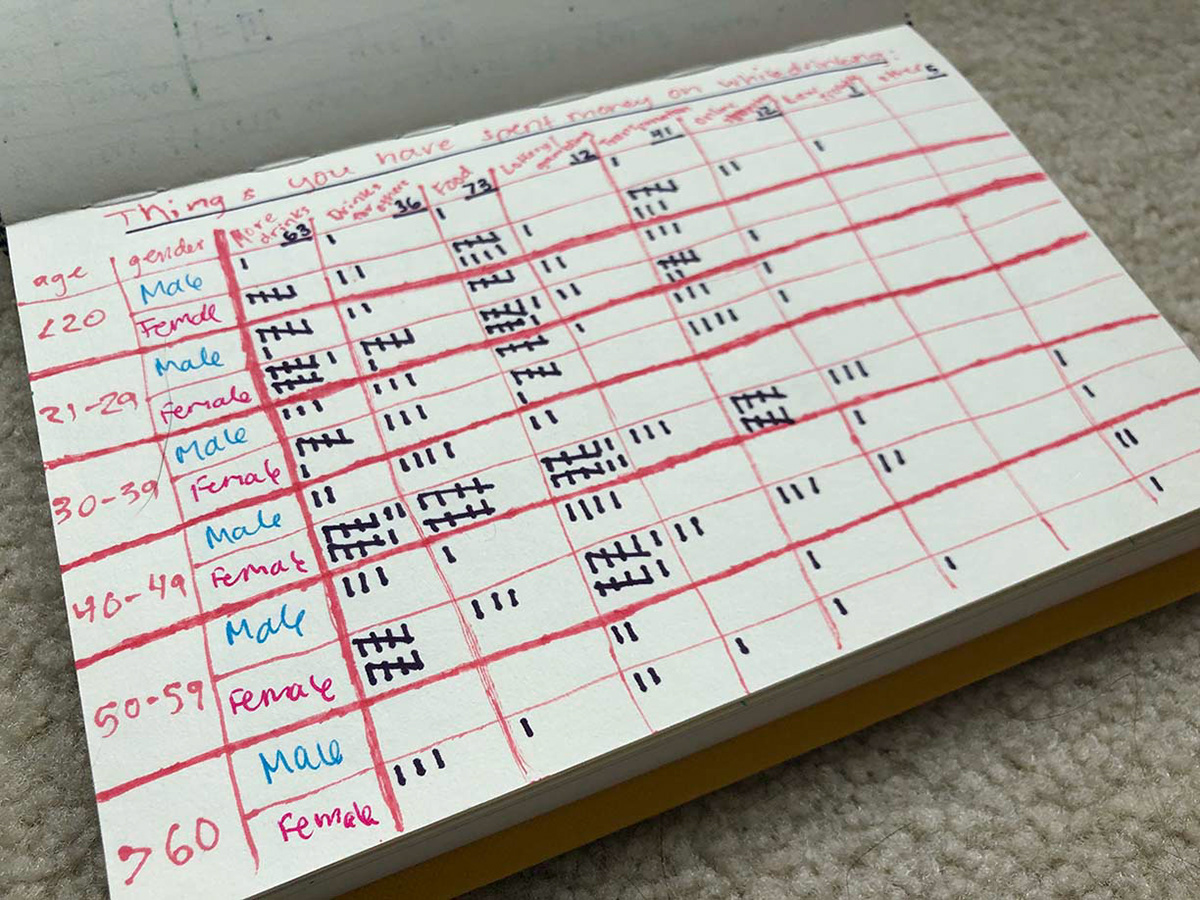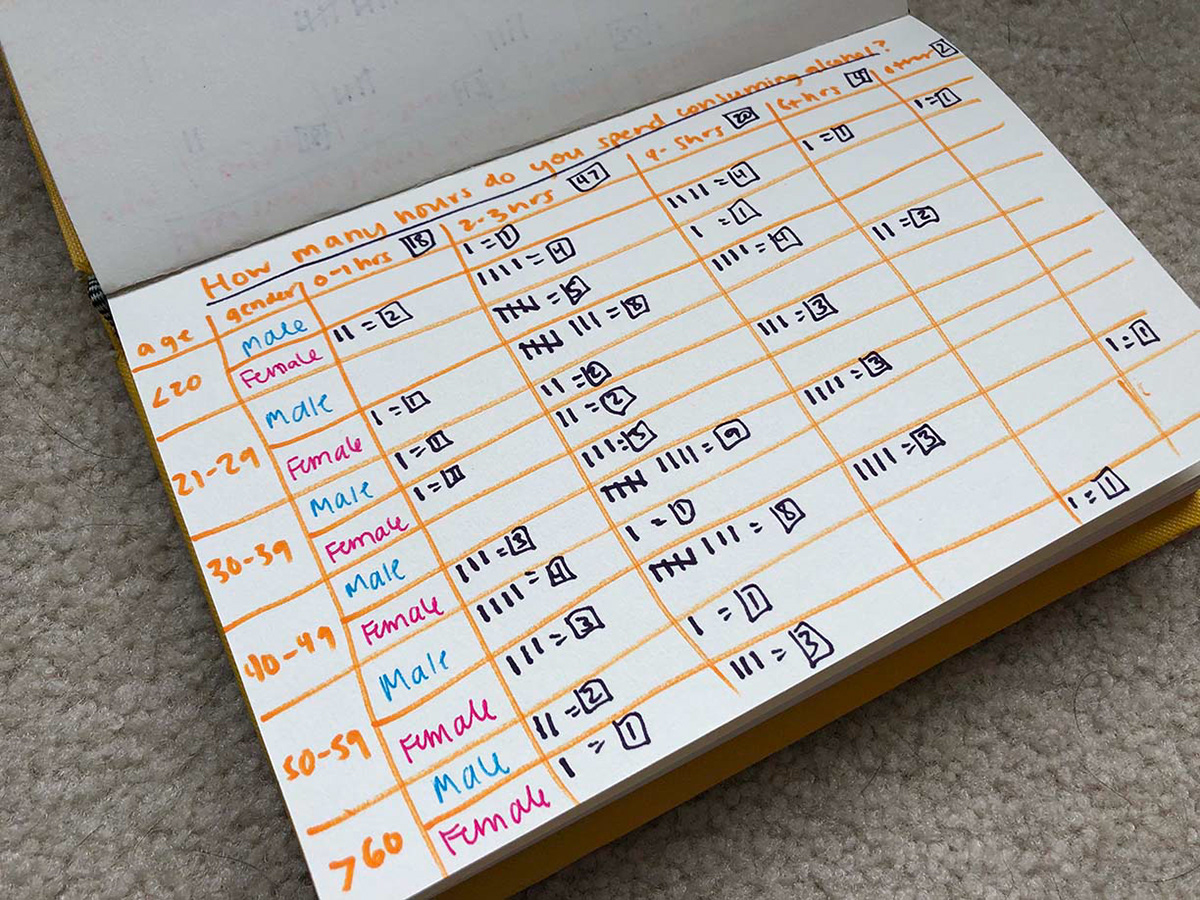 I broke down the collected data and categorized it by question, age, and gender.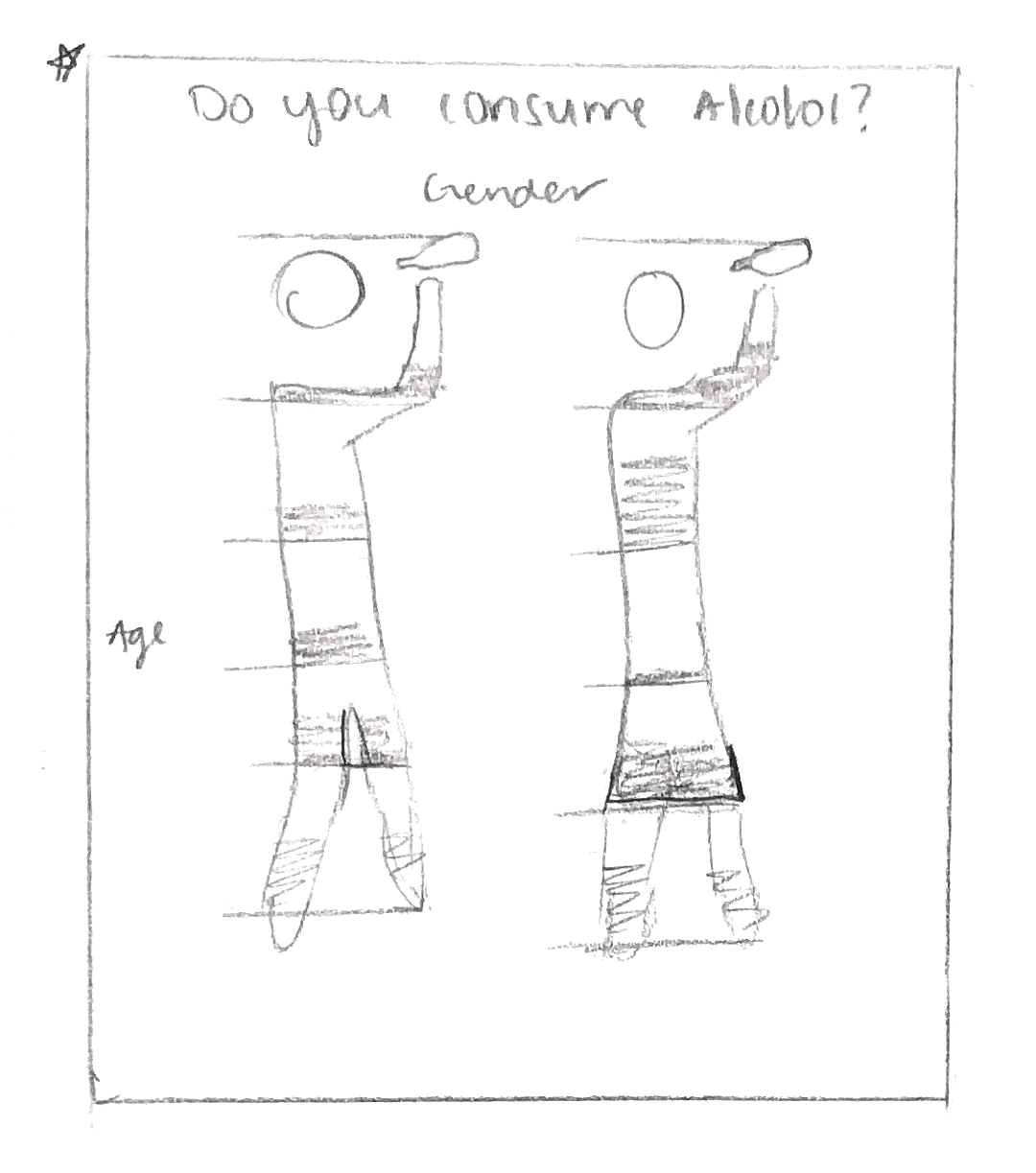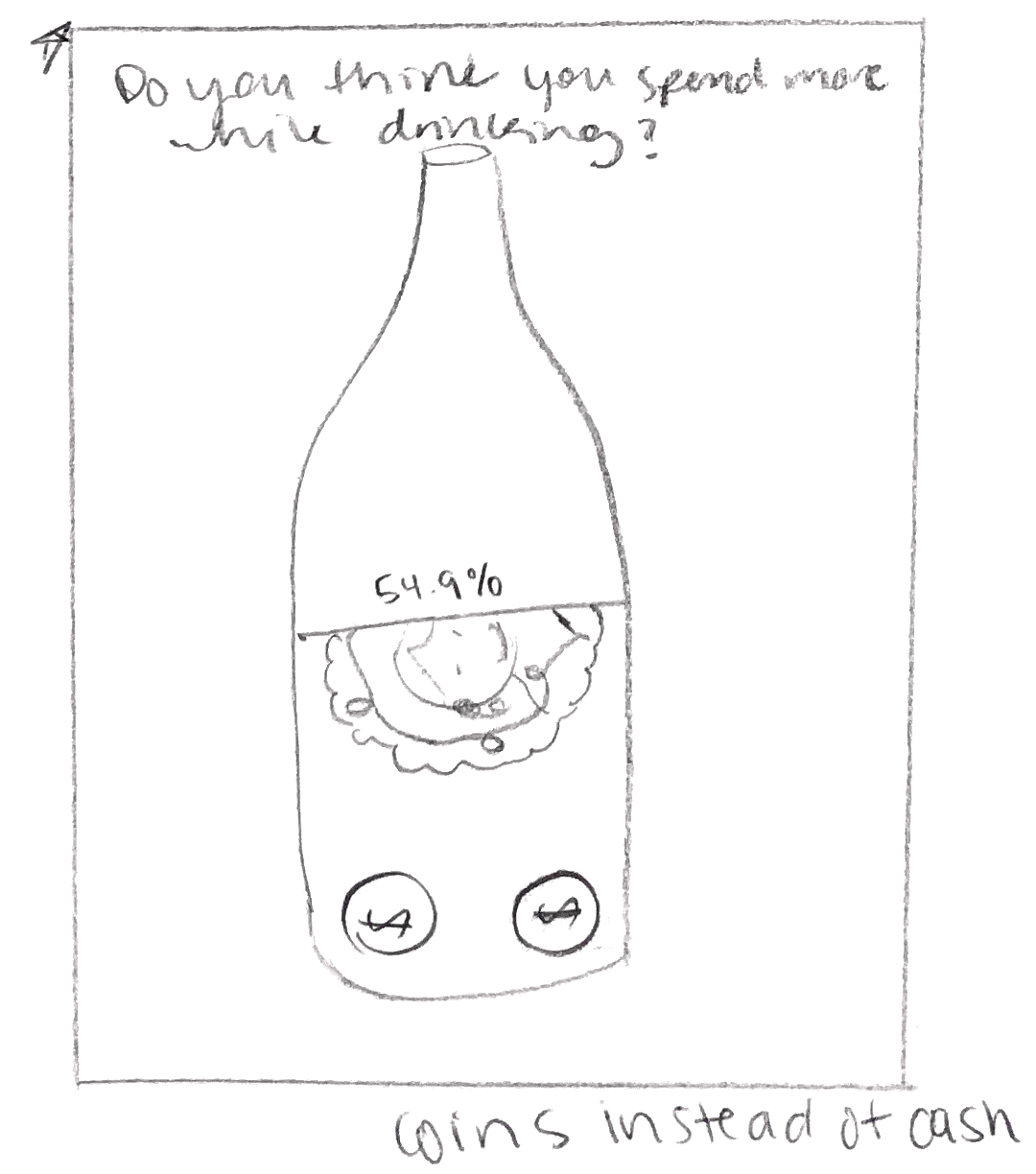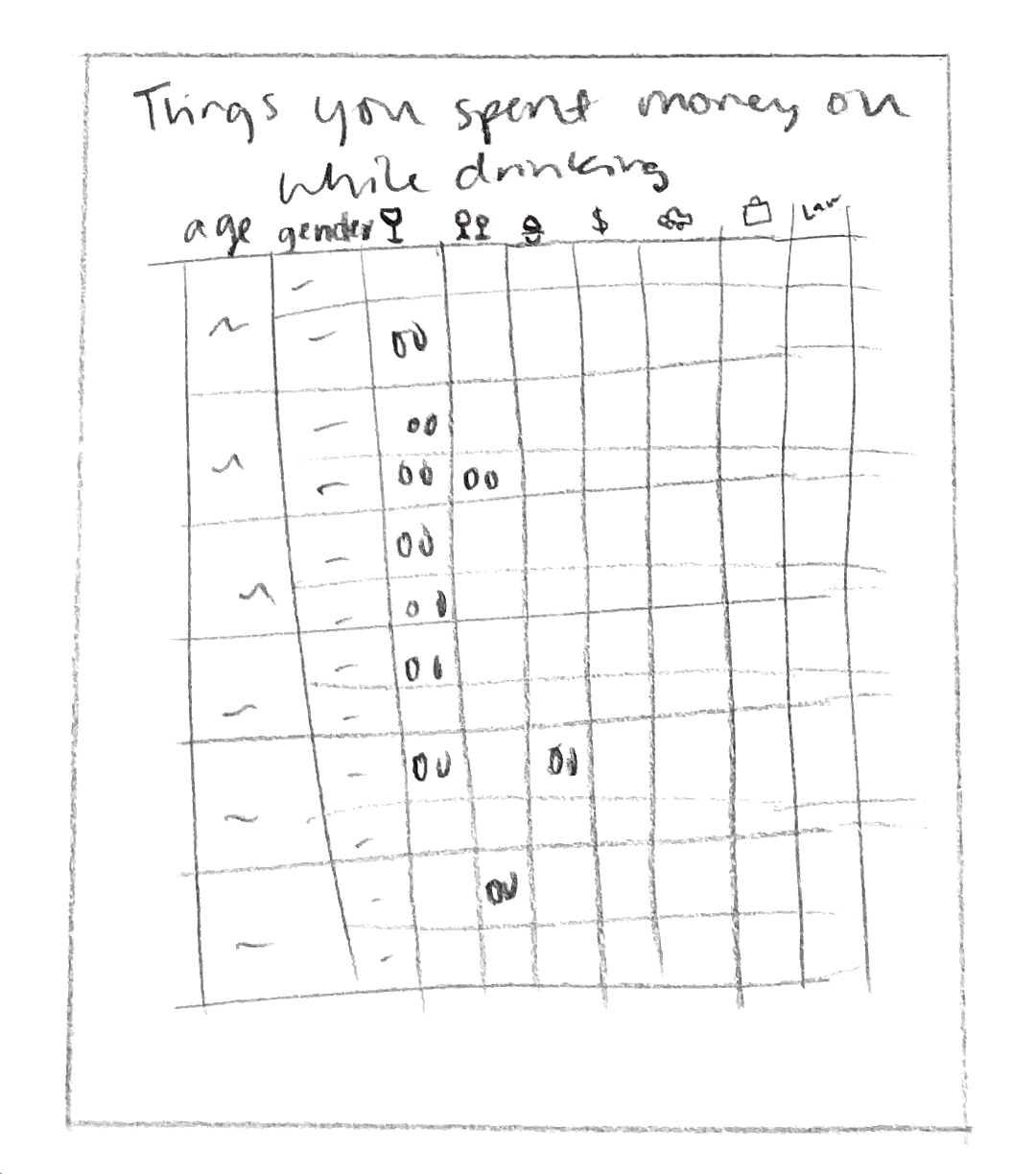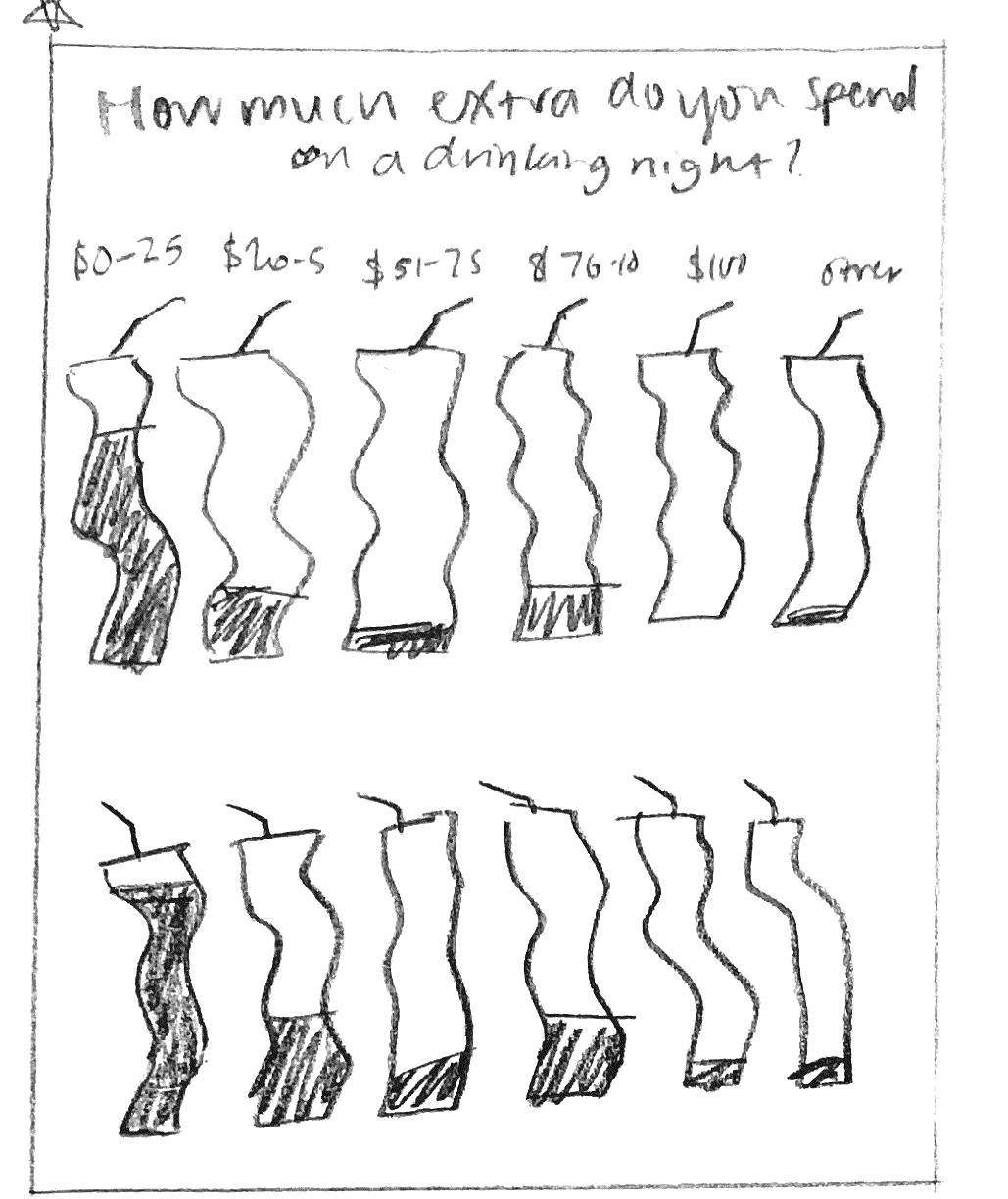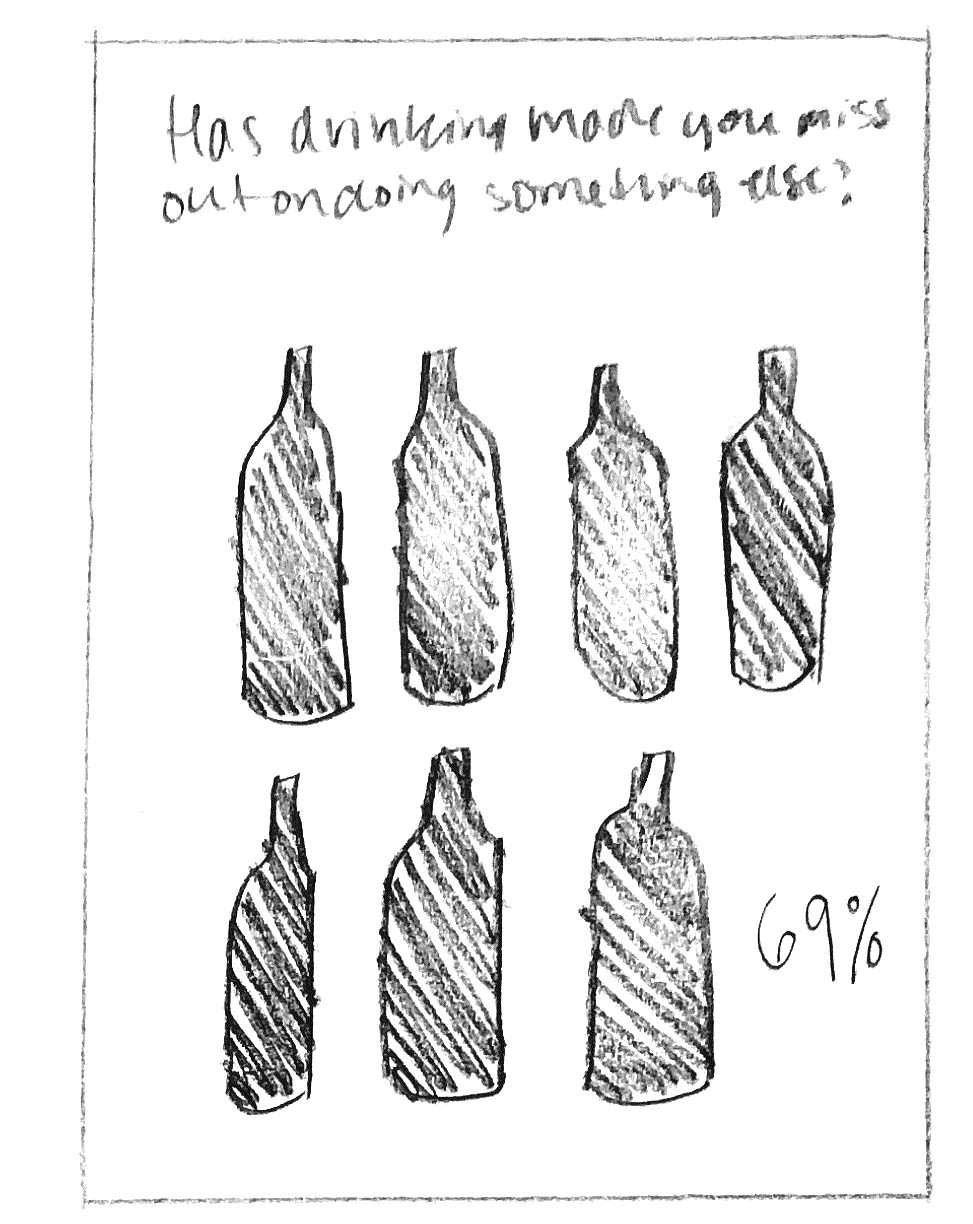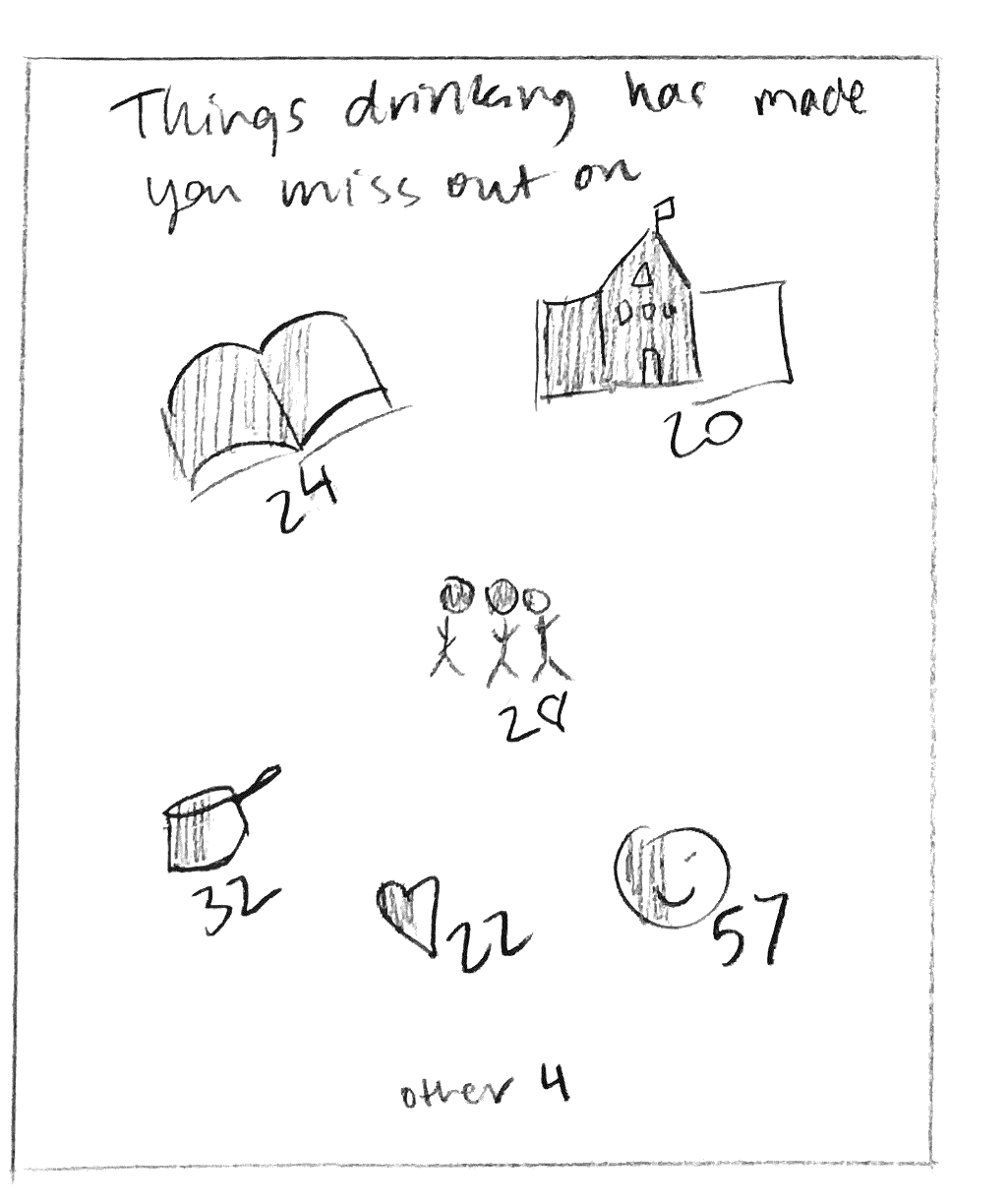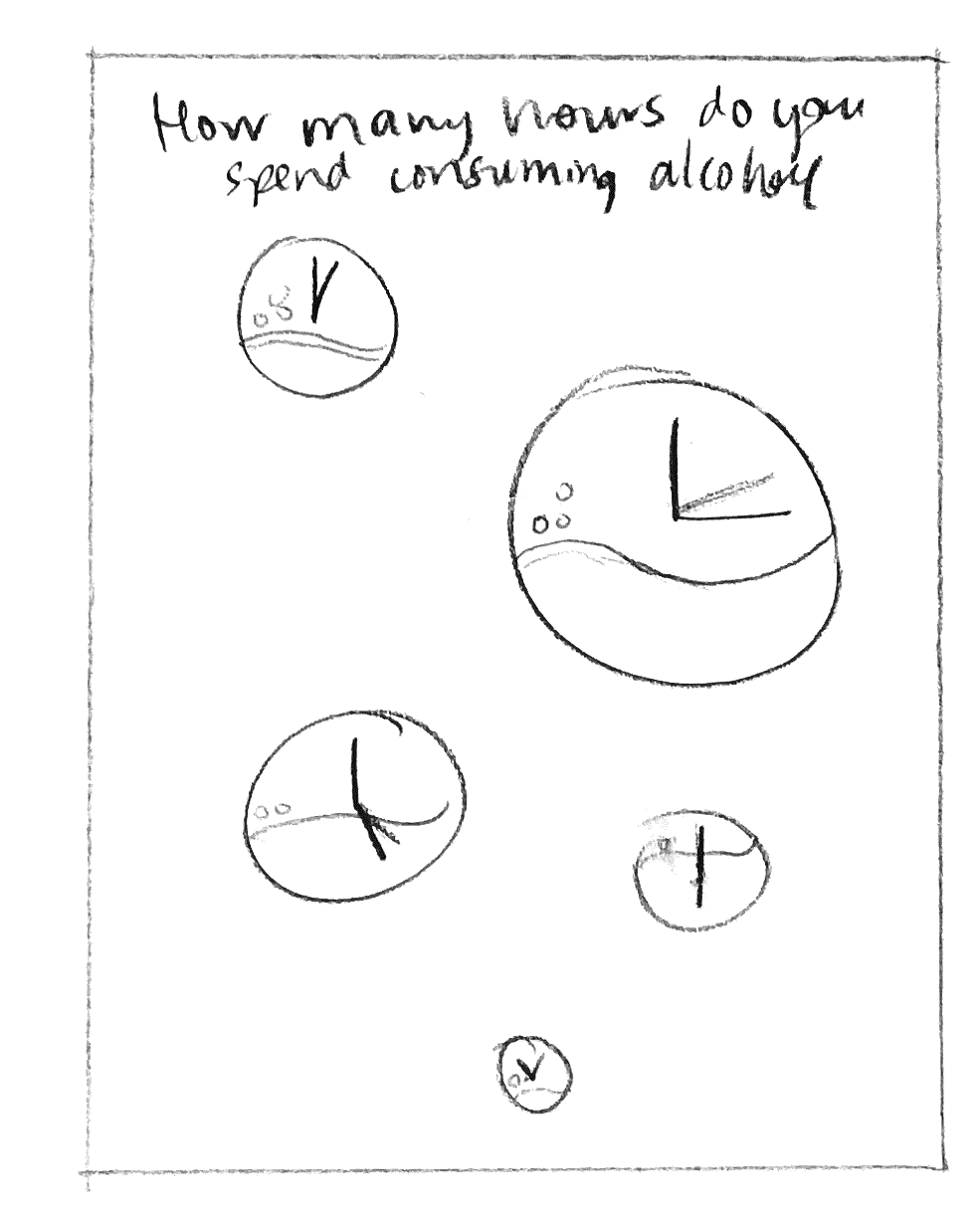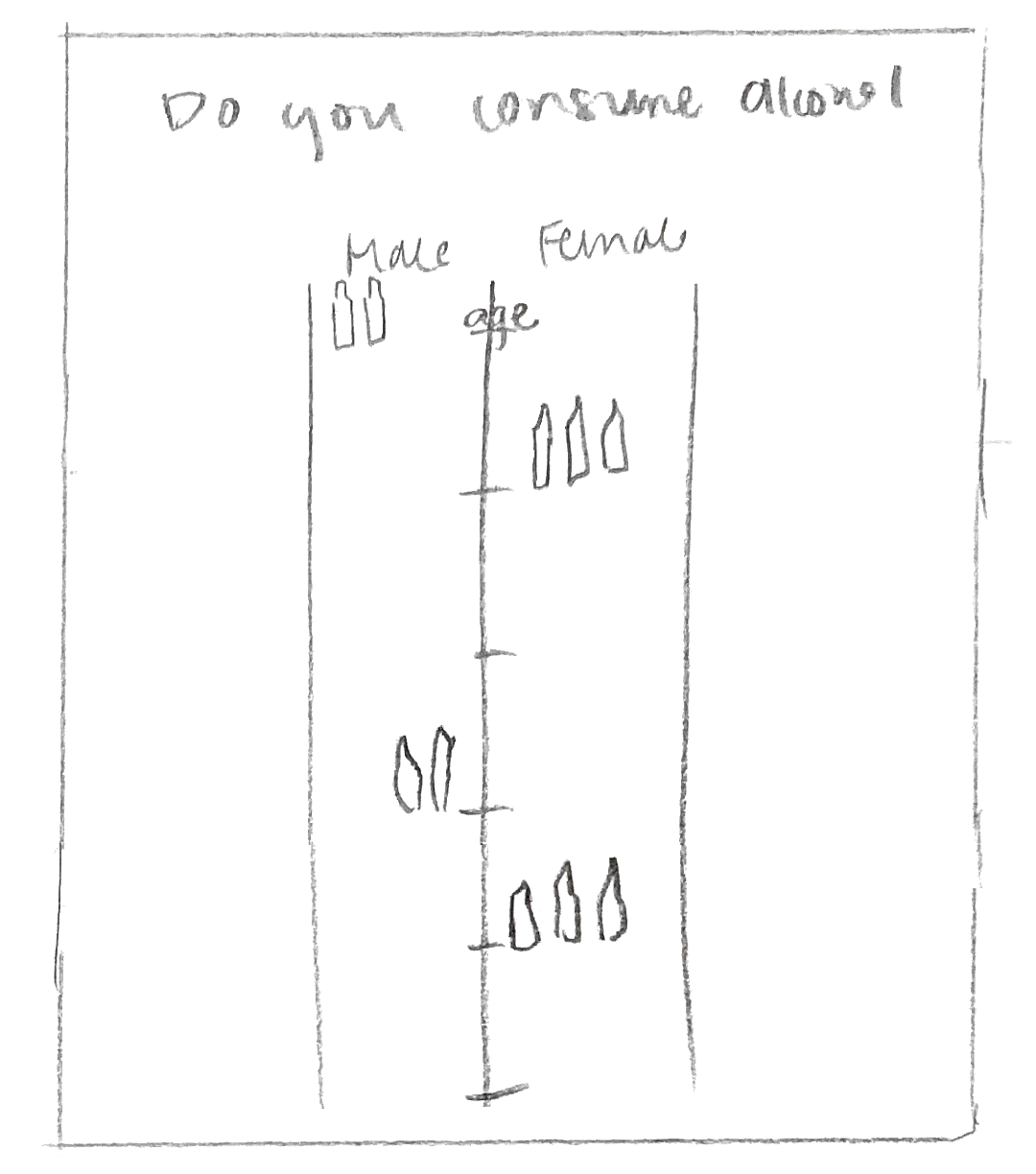 10 initial sketches focusing in on pieces of collected data/questions.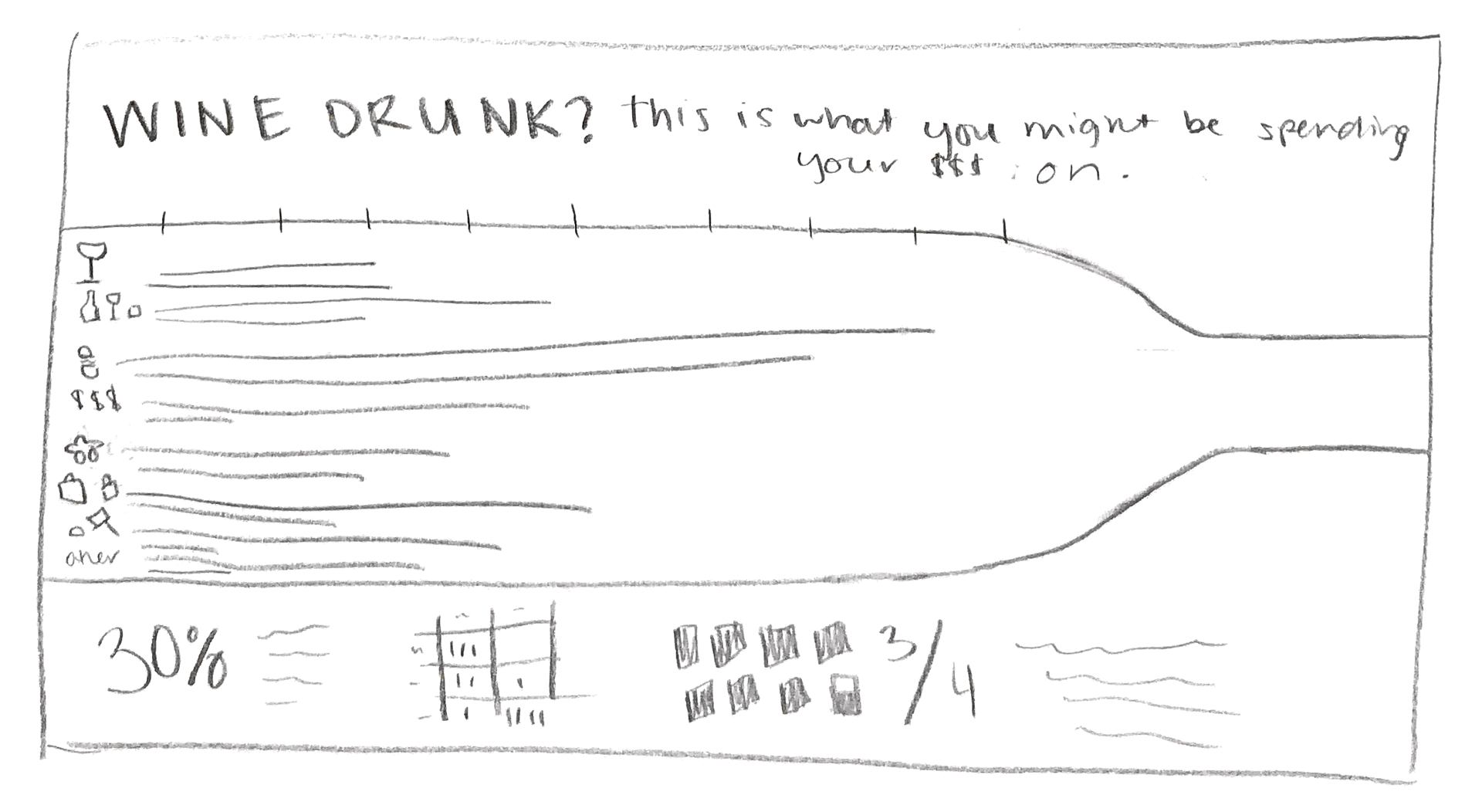 2 more finalized sketches from the initial 10 to represent more data and detail.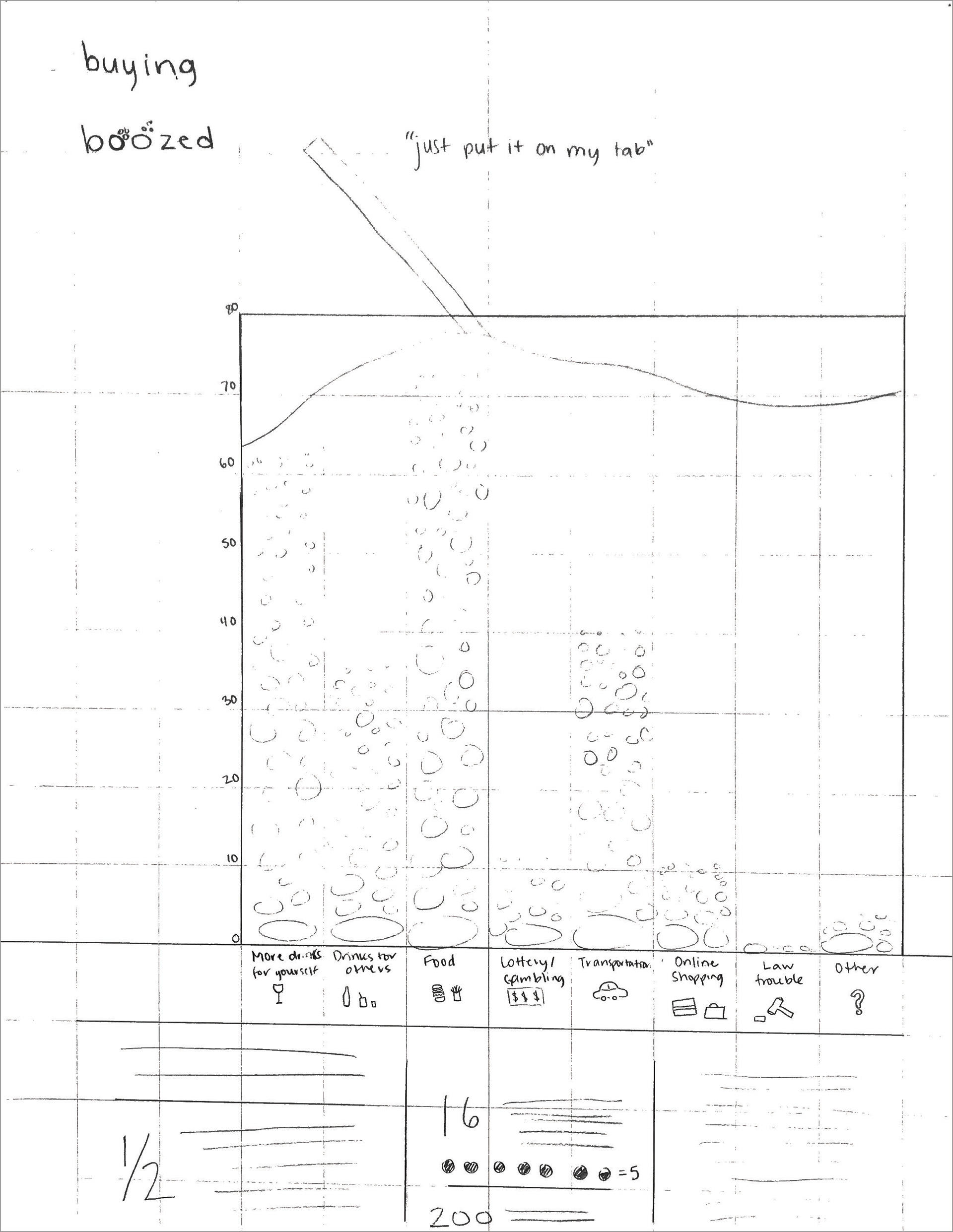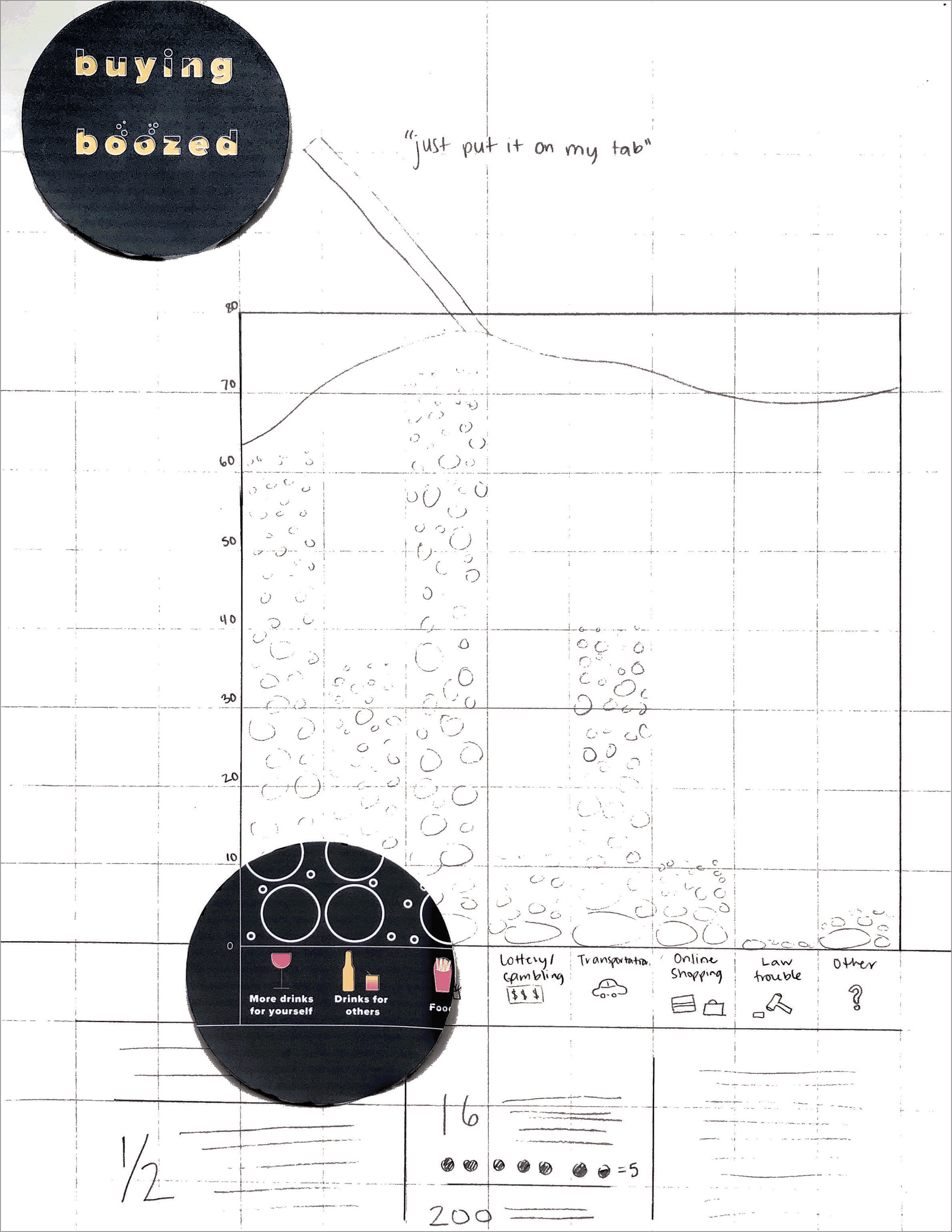 After narrowing down between the 2 sketches, I went with the vertical glass option. On the left is a full size sketch of that with a visible grid. On the right, is a full size sketch with 5" x 5" circles to display the potential graphic style.
I created a visual systems guideline to establish how type would be used, how a grid would be implemented, how icons would follow a certain graphic style, and how colors would be utilized to bring them all together.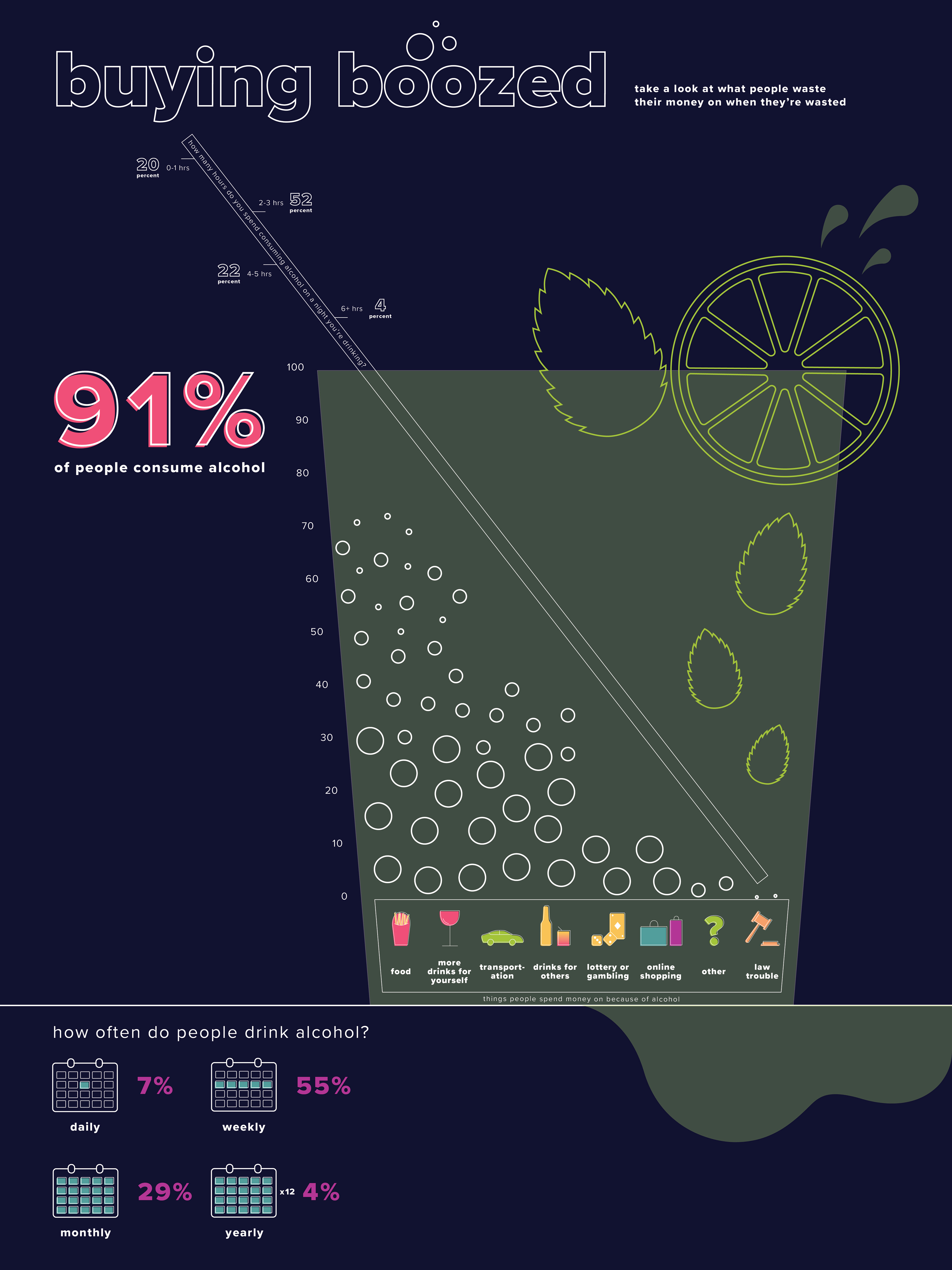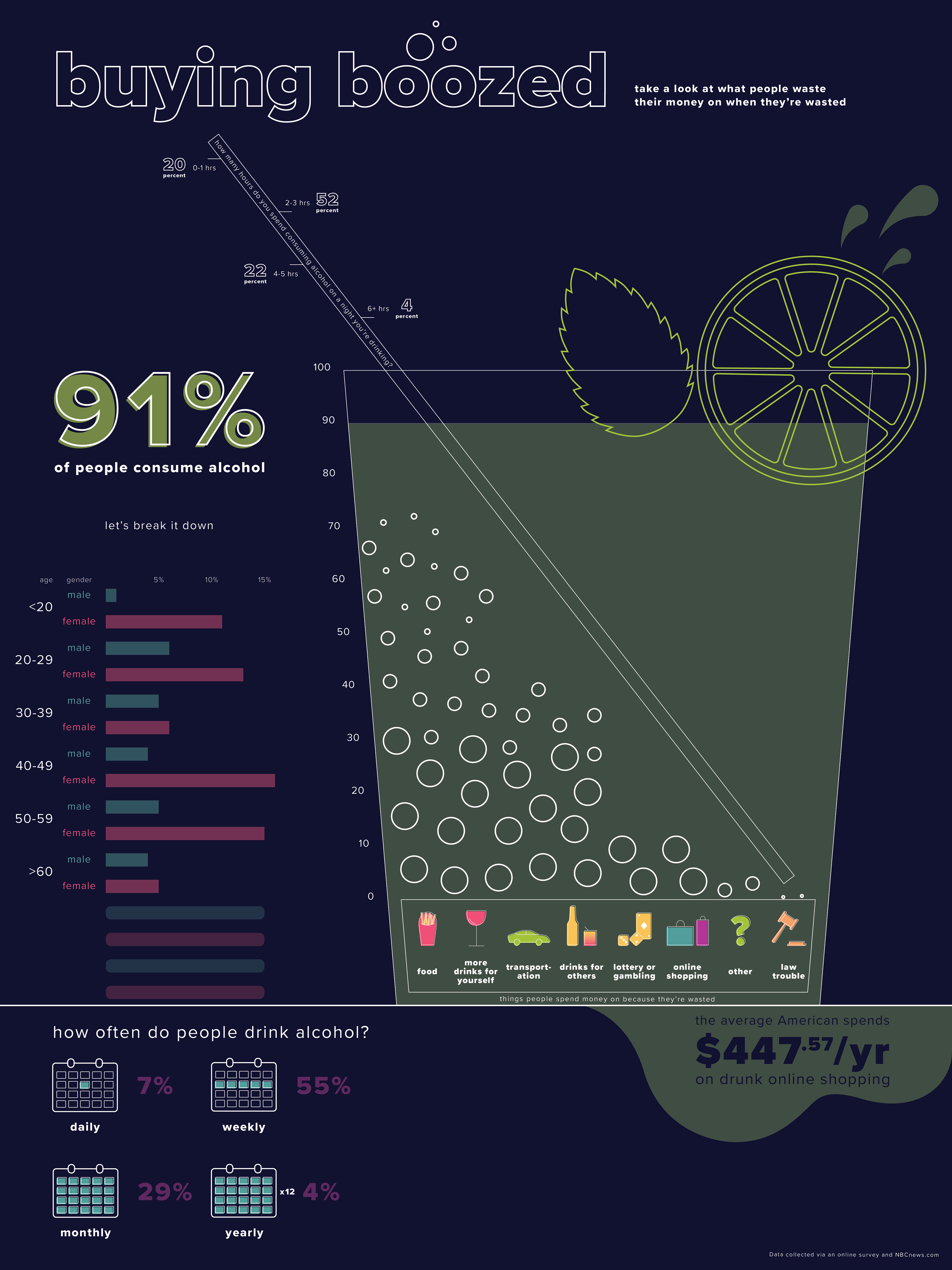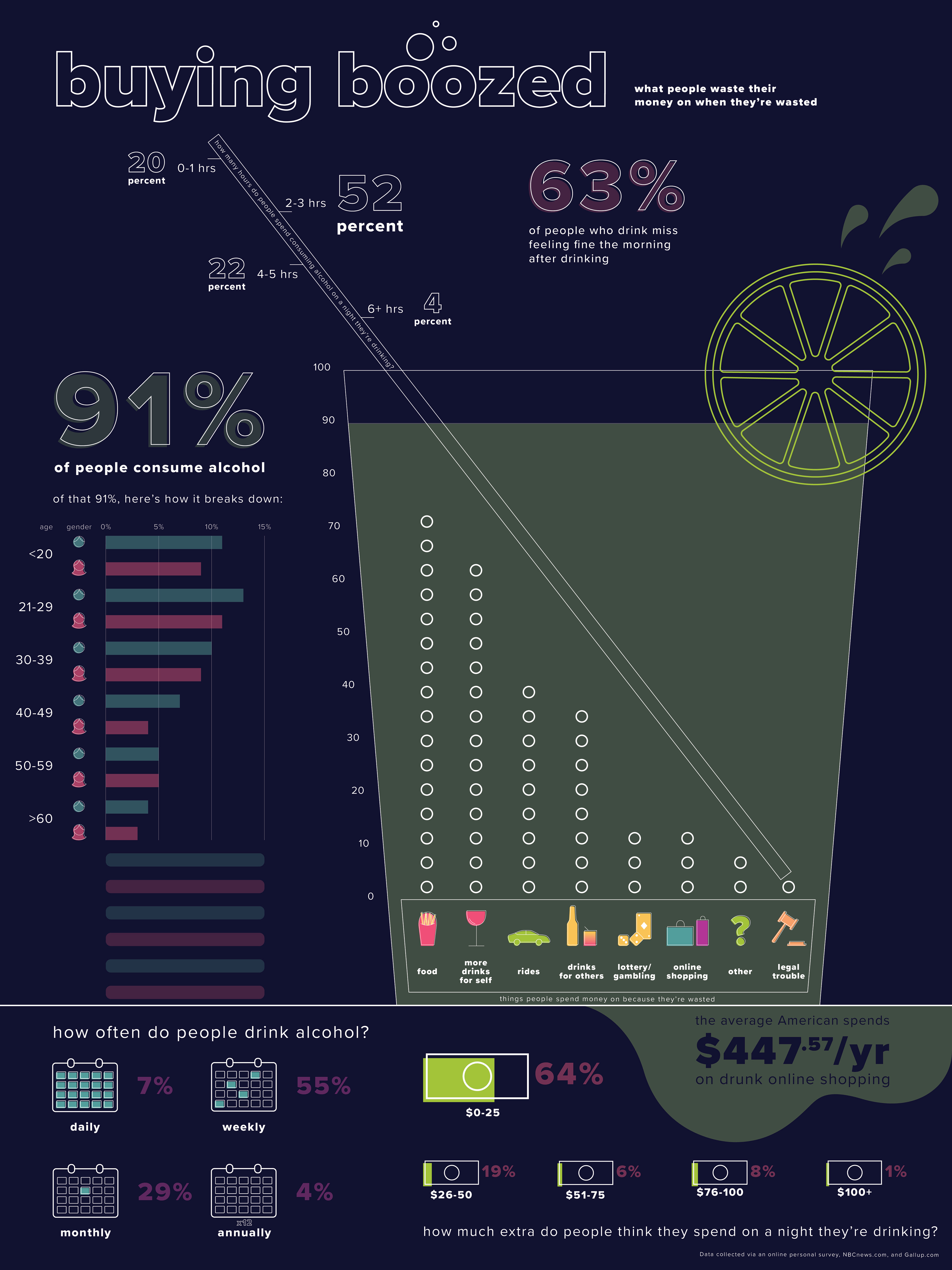 Revision 1, 2, and 3. Gradually, I added more and more data all while simplifying other areas.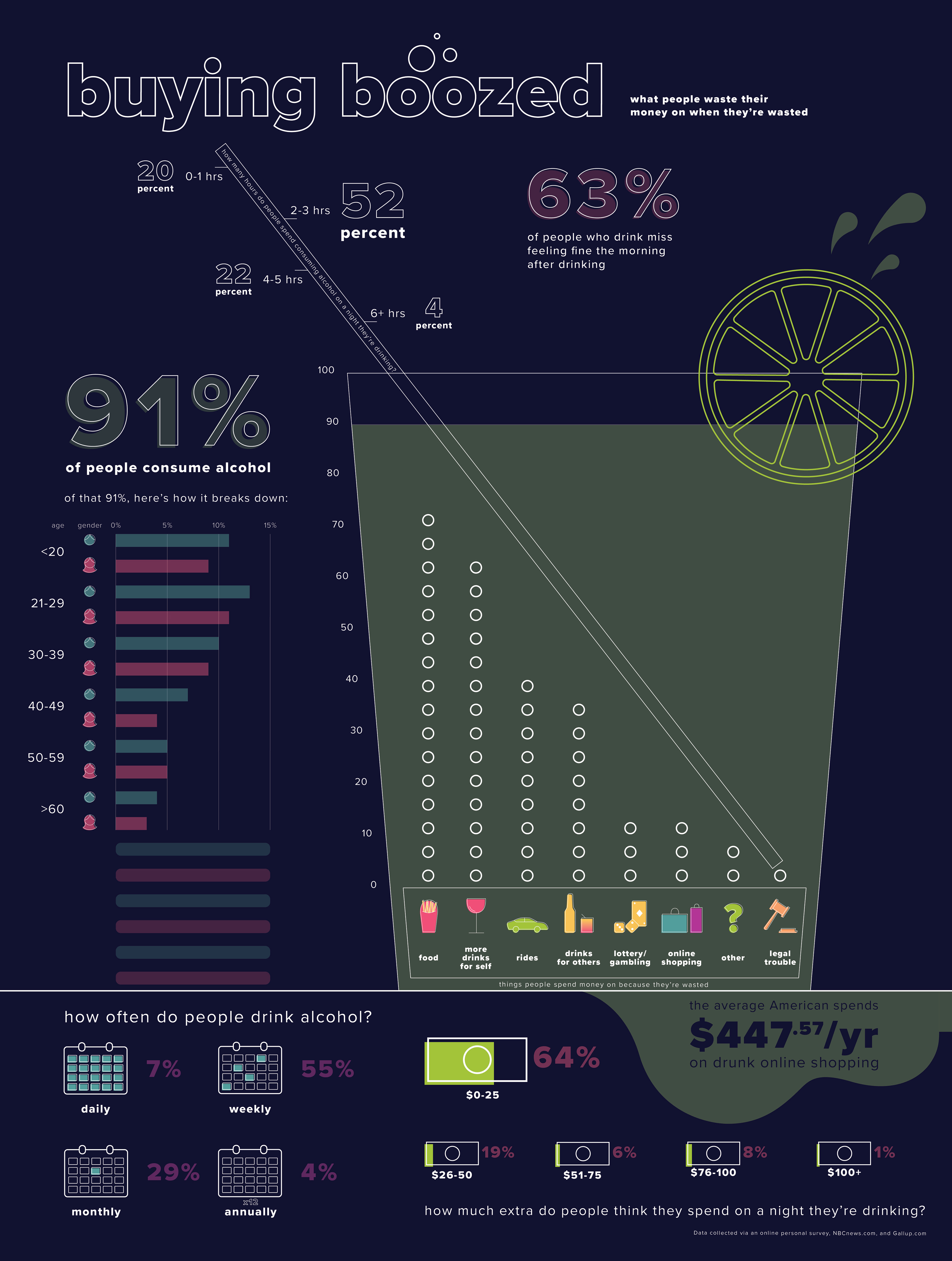 My concept behind the final infographic is that I imagined that it would represent drinking without a viewer having to read a single word to know what it is about. I wanted replicate the bar scene; dark inside with bright lights and colors reflecting everywhere. The off-balanced, filled up icons and numbers are meant to imitate dizziness associated with drinking. Overall, the information I collected and discovered found that people do happen to spend more time and money when they are drinking. This project taught me about personal data collection, visually representing that data, and how to make it all a cohesive whole to tell a story.